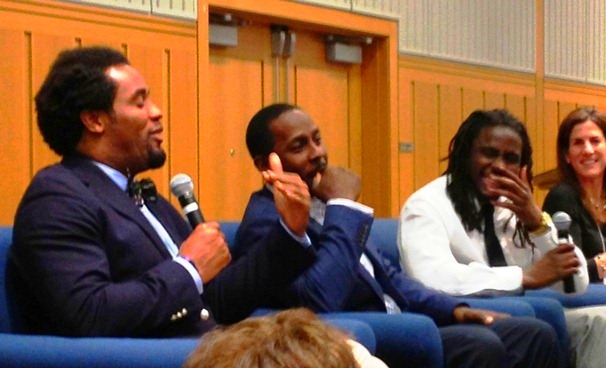 A few photos from the LSA Appreciate + Reciprocate event held on campus last night. The event featured a panel of Desmond Howard, Dhani Jones and Denard answering a series of questions about their Michigan experiences & more. The event raised over $10,000 for the LSA Emergency Scholarship Fund.
Denard was actually originally scratched from the event due to some NFL-related commitments, but worked things out to make it in.
Highlights?
Dhani reliving his rally of the "freeks and geeks" at East Quad to march over and join the annual South Quad-West Quad snowball fight.
Desmond describing Greg Harden, U-M's longtime director of athletic counseling, as "The Wolf" (or Mr. Wolf if you're nasty)—the guy who solves problems for athletes with questions and troubles.
The three arguing about whose coaches worked them harder, with Denard reminding the other 2 about a certain investigation in such matters during his tenure.
A few more pics: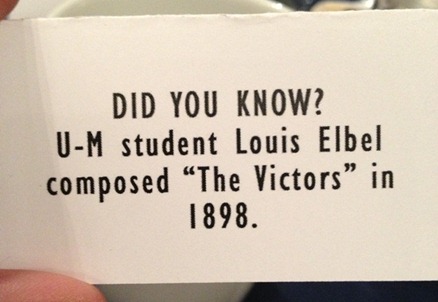 Doy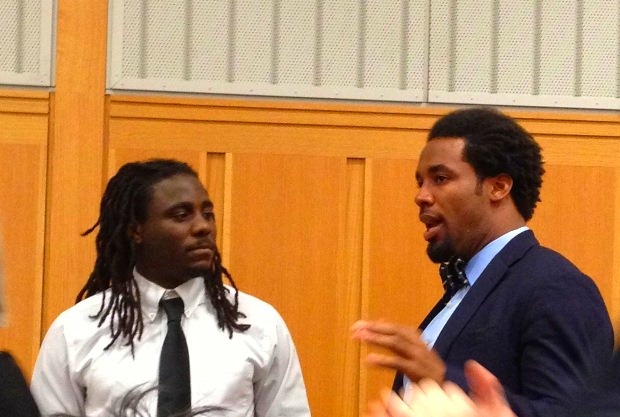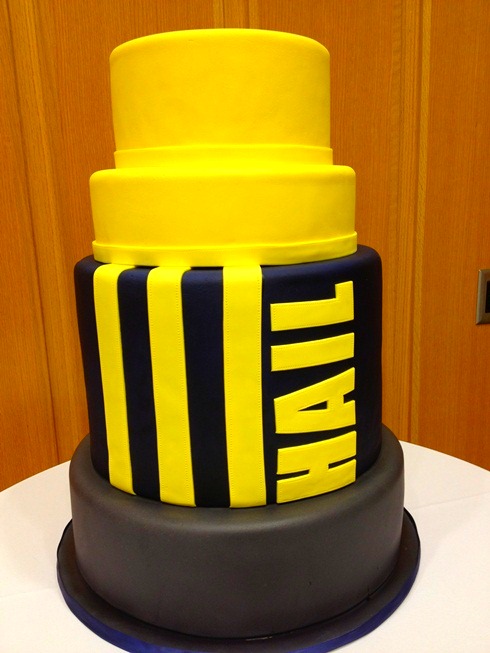 Epic Hail cake by Sweet Heather Anne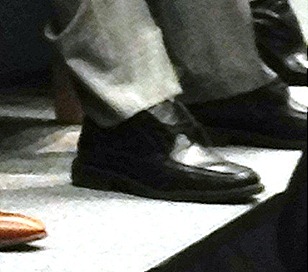 Naturally Denard's loafers were untied and I promise* this is the last shot of Denard's shoes on this site.
Follow MVictors on Twitter
* i can't promise that