A few from the field in the fourth quarter and the aftermath: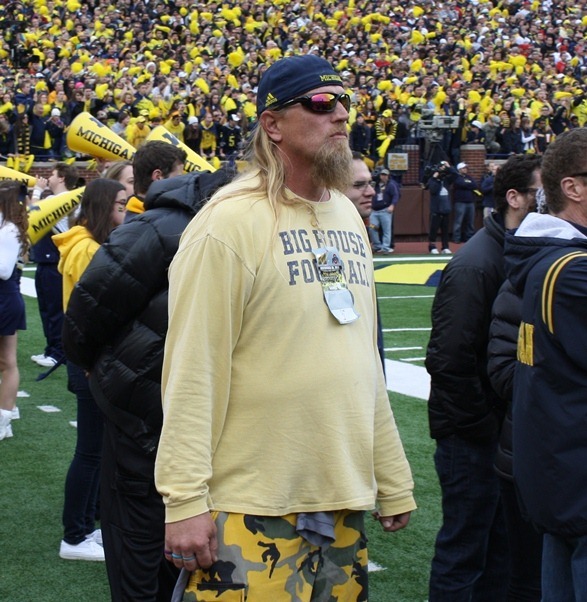 Everitt Rules
So here's Fitz's not-a-touchdown.  When I saw it live I thought his knee was down.  Watching the replay, I can't believe they felt they had enough to overturn it but whatever.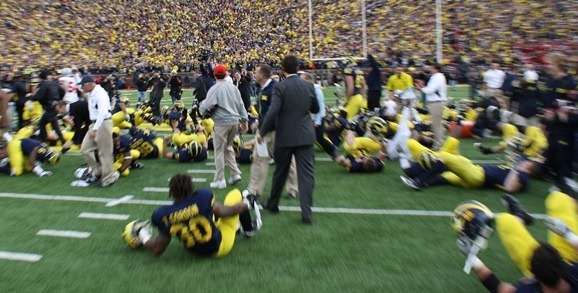 Denard's postgame football grenade put everyone on the turf right after the final whistle.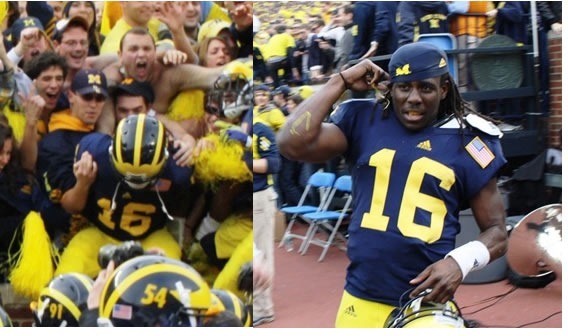 Nothing's easy.  Denard was dinged up a bit in the student section before 'The Victors' and had to find some space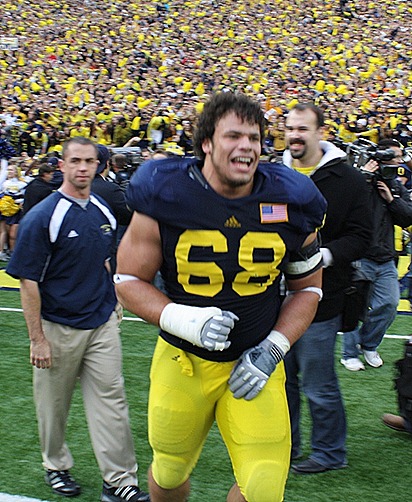 Seemed like Mike Martin didn't want to leave the field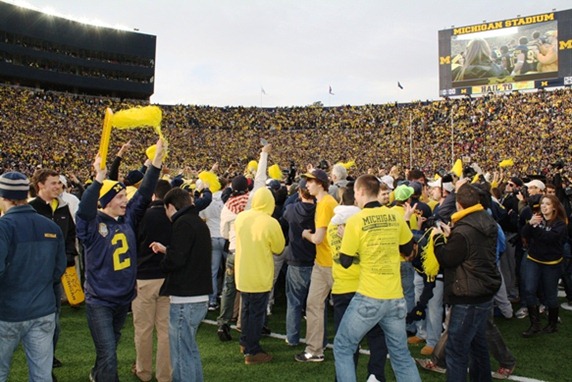 Related:
Elsewhere:
Ohio Postgame Presser Transcript: Brady Hoke
Denard is the story again (Freep)
Senior leadership, Brady Hoke's direction bring U-M new dawn
Victory Formation
Michigan's senior class needed streak-ending win over Ohio State
Follow MVictors on Twitter