Hockey season ticket holders hold a nice email from AD Dave Brandon today.  In it, Super Dave reminisced about last season, evoked Bo Schembechler and thanked my fellow ticketeers for their patronage: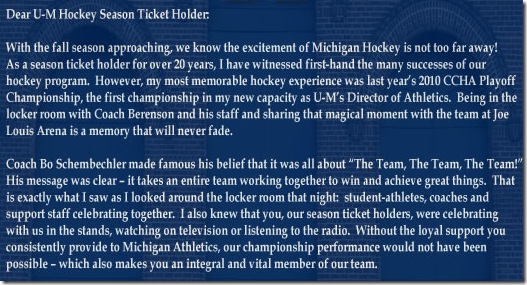 Also included was a 25 question survey where you were asked a variety of questions like how many games you attend, who goes with you, what you do with your unsold tickets, if you'd be interested in transferring your tickets to someone else, and of course what you'd improve about the game day experience at old Yost. 
As far as improvements, I started to type "bathrooms" (which aren't that bad) but then remembered the biggest issue at Yost: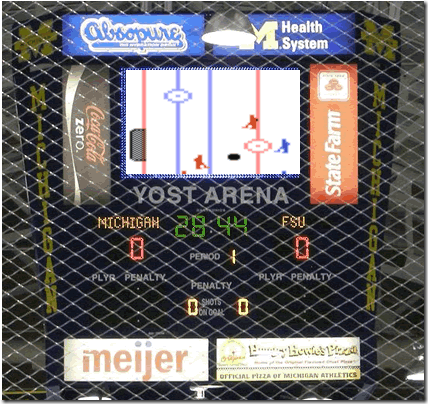 Yeesh.  I guess the scoreboards themselves aren't so bad—it's the horrible video screens.  Fans deserve to see all these terrible calls replayed over and over again inside the rink.  The best feature offered today is the "slot machine" effect on out of town scores. 
Dave, pump some technology upstairs next to all those banners.