A few more from around the field during pregame: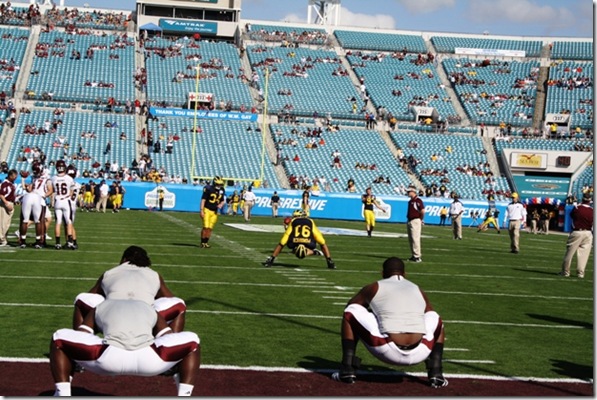 Interesting – Rich Rod had the kickers warm up in the Mississippi State end during pregame.  (After they kicked on the Michigan side of the field).  RR was watching the kicks pretty closely.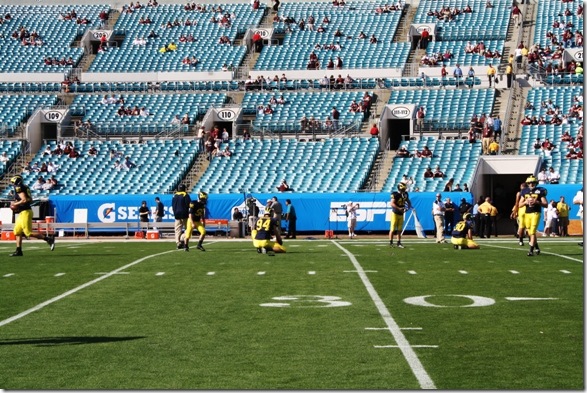 There is a bit of a crown on the field – I don't think it will affect Robinson but we'll see.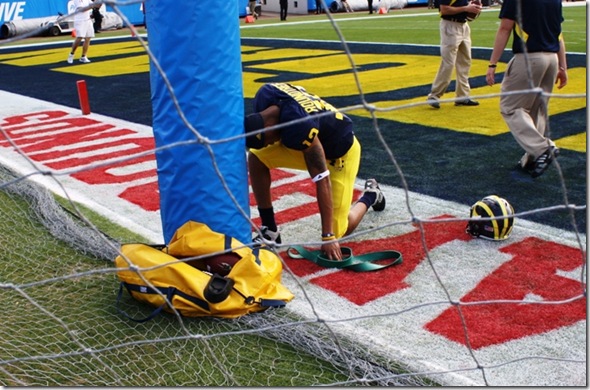 Roundtreezy getting ready…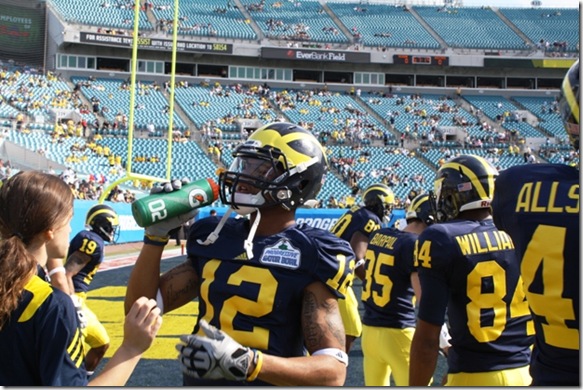 …and grabbing a drink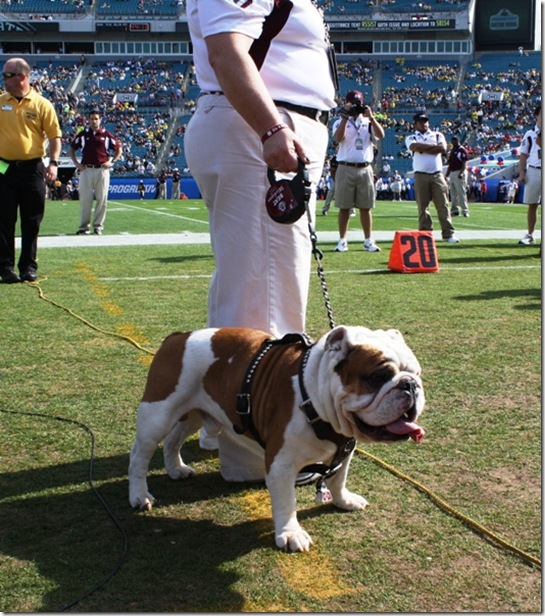 This is "Bully XX" – almost needed #21 after the Miss State players stomped out.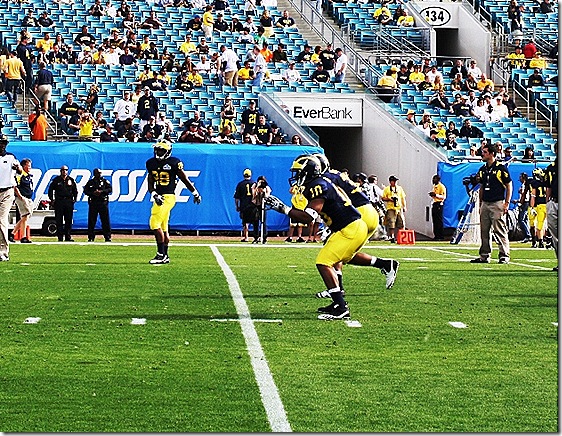 Jeremy Gallon warmed up with the quarterbacks.