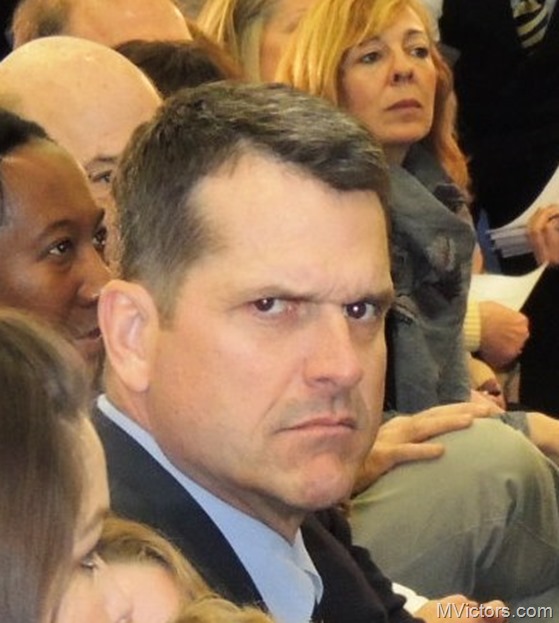 Harbaugh taking a break from family time to deliver Blue Steel. Or is that Magnum? Either way, after he gave me this look I had no choice but to split.
And update: the winner on Twitter goes to Ace (/sigh):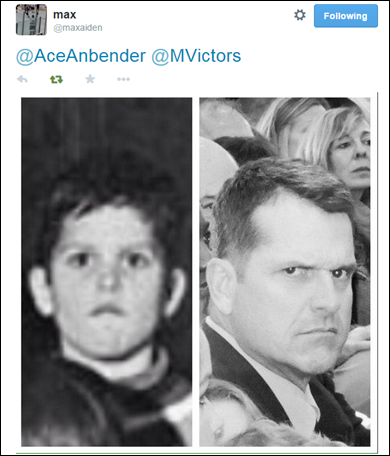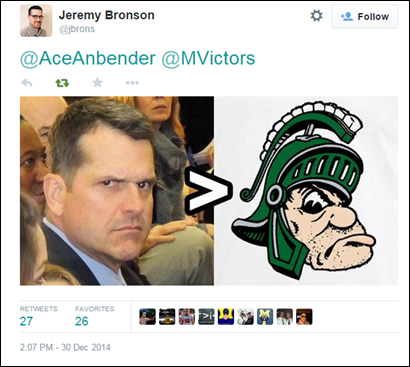 Hackett's "maize" watch. Lovely timepiece but not sure that's a color tone I want to see on my beloved helmet or uniform.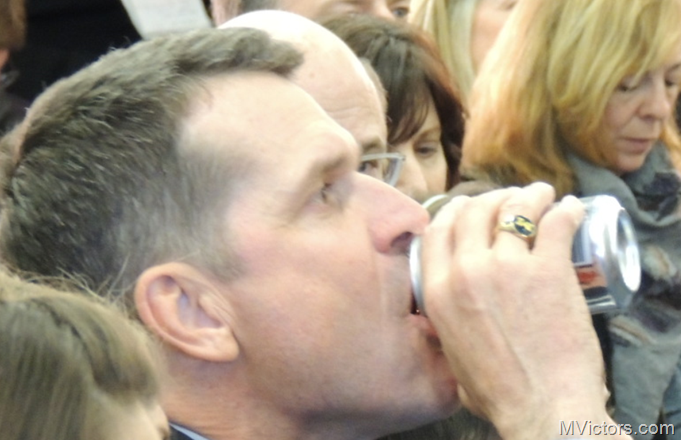 Harbs crushed more Diet Cokes than John Daly, probably to help soothe that raspy throat. Also note the U-M Club of Detroit M ring.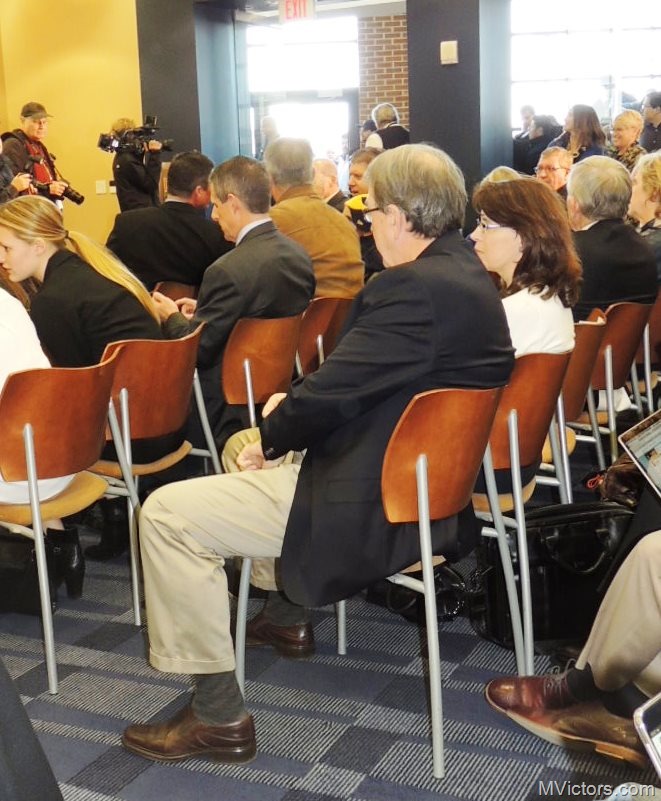 Lloyd Carr showed respect by rocking the khakis.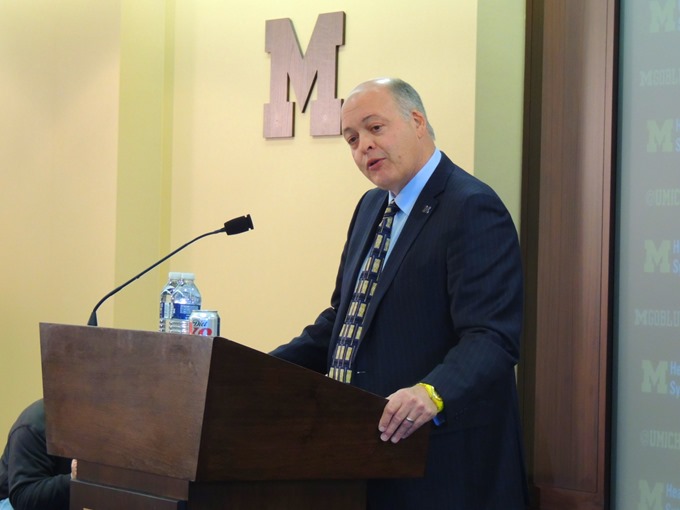 Saint Hackett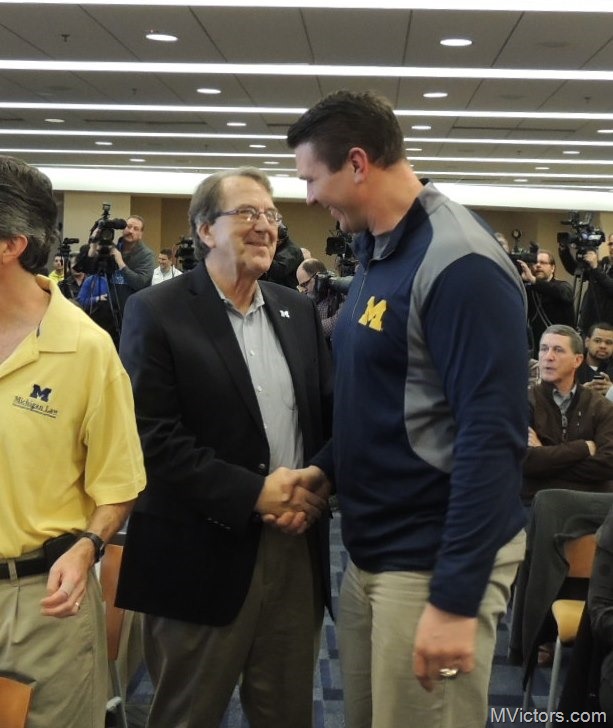 Coach Carr and Captain Jansen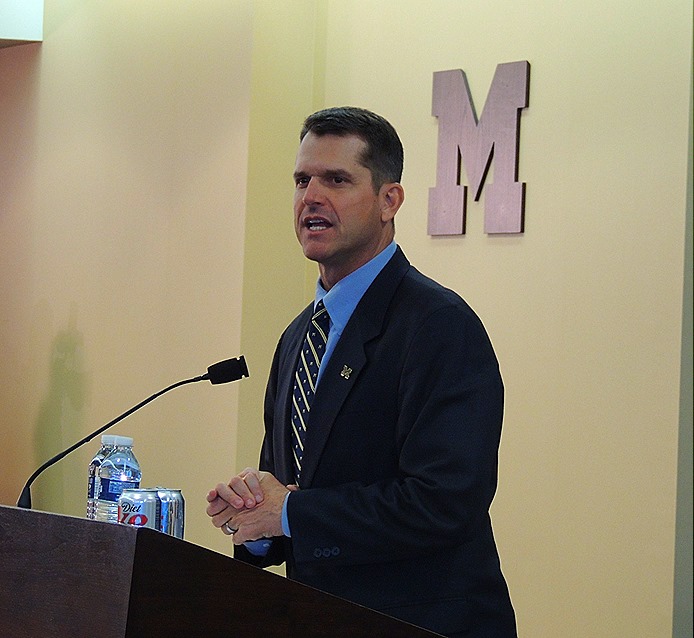 More stuff later on. Related:
Follow MVictors on Twitter