Update 12/7:  A new prize option, the Ufer Meechigan t-shirt, see below.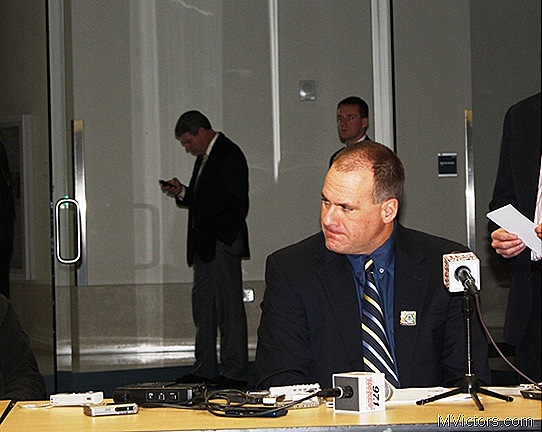 <insert snarky caption here>
Rich Rod was a bit subdued in the press conference today, here meeting with the media before the video portion.  That's Dave Brandon in the background fiddling with his Blackberry.  He was at the Junge Center today to formally accept the Gator Bowl bid.  mgoTim has the nuts, bolts, twigs and berries for you.
One item of note for the uniWatch crowd: Michigan will don the home blue uniforms in the game according to Dave Ablauf of Media Relations. (Hat tip to reader Brian S. for asking me the question earlier today).
Got a winning caption? Submit it in the comments of this post.  If someone comes up with an epic caption you'll get one of these awesome Bo Schembechler wearing headset shirts compliments of the wonderful folks at Moe's/Underground Printing.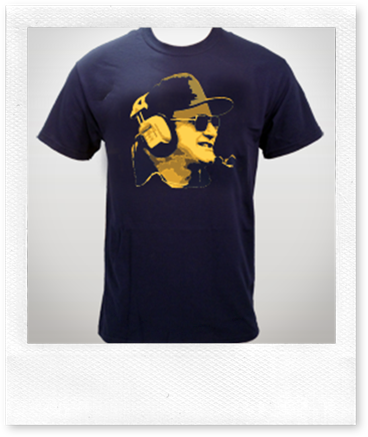 Update 12/7: Or, how about this beauty?  Hot off the press the Bob Ufer 'Meechigan' t-shirt: