Rest assured I've forwarded several pics of the helmet stickers to Dr. Sap and we'll have his full analysis later. For now, a few observations on the 2015 helmet stickers.
First off, they appear to match the size and design of the 1985-1994 version of the helmet stickers (click here for your primer on U-M decal history) with a few exceptions:
A few things stick out (note the 2015 photo above was taken from the field so it's a tad distorted):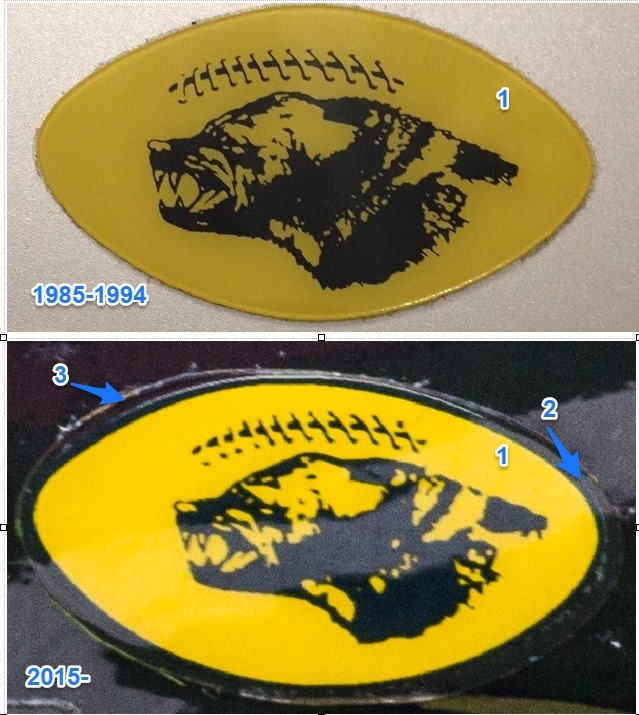 (1) The tone of maize on the 2015 version thankfully generally matches the move to a darker maize on the uniform.
(2) There is a blue border around the oval in the 2015 version
(3) There is a bit of clear trim around the outside of the new decal.
I won't get into it in this post, but the wolverine in the 2015 sticker has less detail – clearly. I know Dr. Sap will have some thoughts on this. Latest Uniform Timeline here.
Update: Good question from MGoShoe –
Q: Orientation different? Or, do they point in different directions based on helmet side?
Answer: the 2015 does have both left and right facing versions of the decals. It looks like the players had discretion on how and where to arrange the stickers (or the equipment staff was inconsistent).
Follow MVictors on Twitter