A pretty good shot of the game-winning touchdown Saturday from mgoblue.com.   They also have a few thoughts from Denard on the play along with commentary from the photographer Eric Bronson: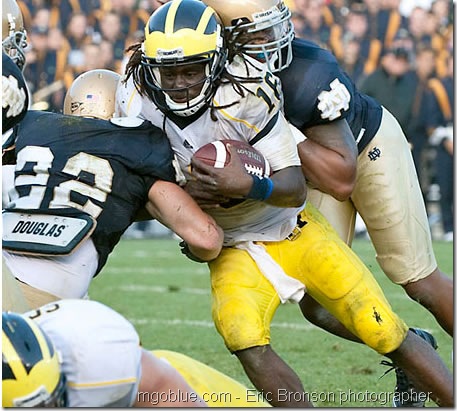 But upon closer inspection….damn our new athletic director is pretty slick.  BRANDON!!! <shakes fist toward direction of State Street>: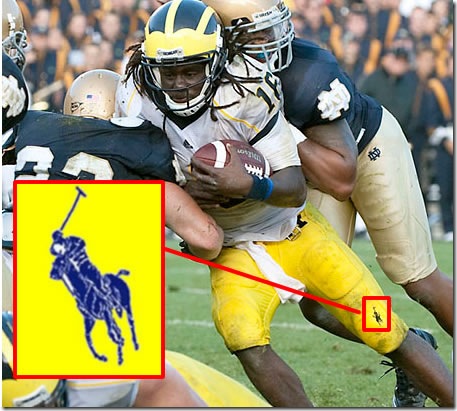 P.S.  Speaking of shots of Denard, if you were hoping he'd grace the cover of Sports Illustrated this week, or perhaps a corner like Tate Forcier did last year after Notre Dame, no go.  But there will be a Michigan Man on the cover.