When I spotted Detroit Pistons GM Joe Dumars at the Indiana game in Ann Arbor this season I figured he was checking out the ridiculous Eric Gordon..this guy: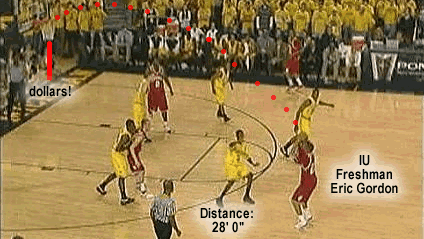 He probably was, but it looks like someone else in the Crimson and Cream impressed Joe D as he sat courtside: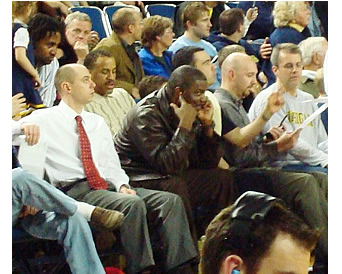 Yep, Dumars ended up selecting Hoosier forward D.J. White last night in the NBA draft and it was that night that probably sold him. In just 31 minutes of action, White tallied the first 20-20 night for an IU player in a decade, racking up 21 points and 22 rebounds right in front of Dumars.
UPDATE: As noted in the comment, Dumars didn't fall too far in love, as he traded him away!