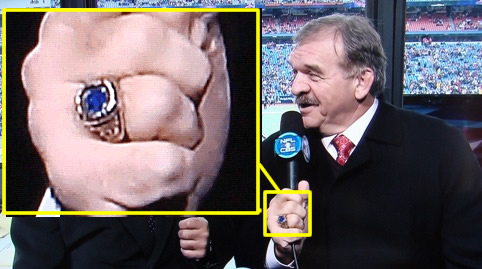 Via a release from the Big Ten Network.
BTN announced several new shows for this fall including this spicy meatball, to be hosted by Michigan legend Dan Dierdorf, dig this:
Big Ten Film Vault (Tuesdays, 8 PM ET):
With hours of rare footage, some of which has never aired on national television, the Big Ten Film Vault debuts on Sept. 7 and will feature yearbook and highlight shows from the 1940's, 50's, 60's and 70's. Fans will see rare mic'ed up footage of Woody Hayes, Bo Schembechler and other Big Ten coaches. The narration for these shows was originally recorded by broadcasting legends such as Chick Hearn, Jack Brickhouse, Tom Harmon and Bill Flemming. The show will be hosted by Michigan alum and Pro Football Hall of Famer Dan Dierdorf.

BTN will offer a preview of this and the other new shows next week during media days, and will post them on the network's Facebook (www.facebook.com/thebigtennetwork) and YouTube (www.youtube.com/bigtennetwork) pages, as well as at BigTenNetwork.com.