You might know that Yost Ice Arena, the current home of your beloved Frozen Four bound hockey squad, was once the home of the Michigan basketball team.  Up on eBay right now is a wire pic of hoops star Cazzie Russell and notice the gent who's featured on the wall with his familiar grin: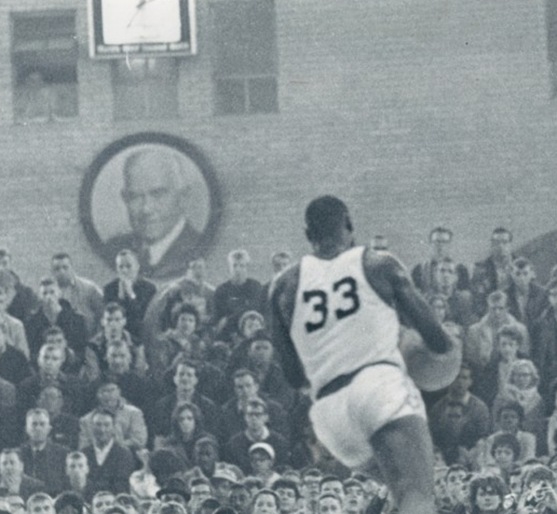 I'd like to see that giant photo hanging somewhere inside Yost–AD Dave Brandon, you must bring it back.  Extend the Yost brand!
A couple other items of interest.  First, up for bid an actual official 1953 Heisman ballot with one reporter giving the nod to a Paul Geil of "Michigan U.":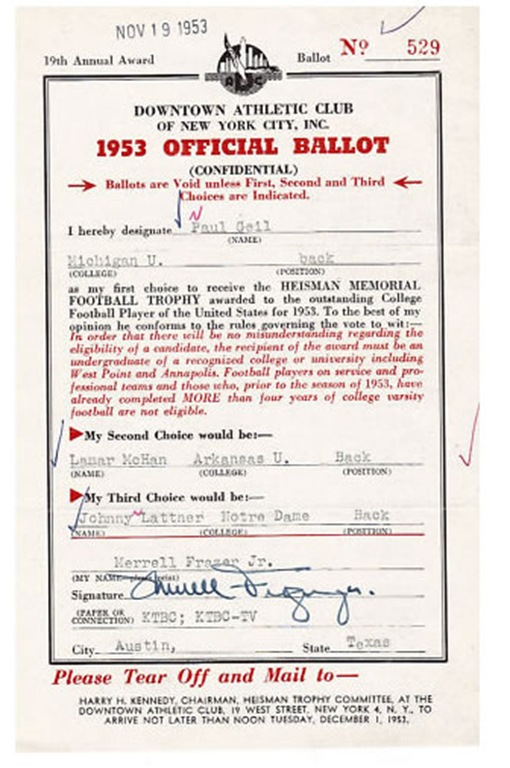 If you don't remember Geil's exploits here in Ann Arbor, don't feel bad.  He actually played for Minnesota and had a fine career.  Merrell's messy vote didn't matter as Geil finished second to John Lattner of Notre Dame in a very tight vote.
Finally, I love this shot of Bo with Ricky Leach in a classroom setting, talking some serious football: