Follow MVictors on Twitter
Thanks to reader Dan B. for passing along this link, worthy of the next item for eBay Watch.  It's the auction of a wire photo featuring L.A. Ram Tom Harmon flashing a pose. And it's just gotta be that pose, right?  Right?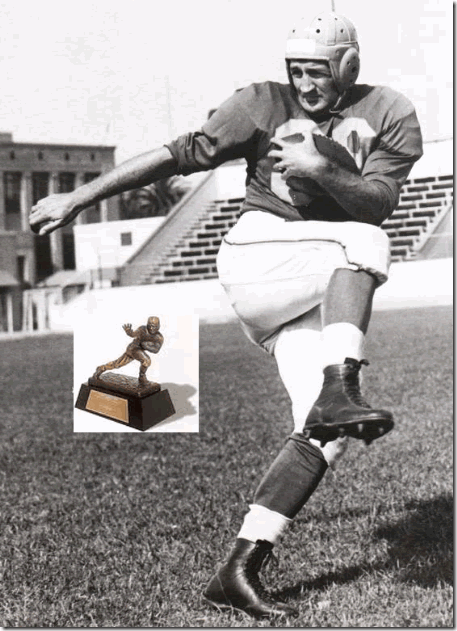 Let's make it so.  Add it to the roll, with the legendary drop by Magic: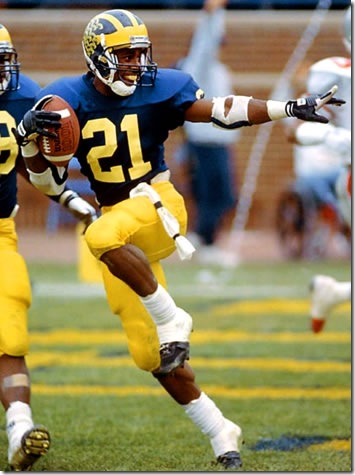 And the Thanksgiving Day Thank-You-M'am by Chuck W.: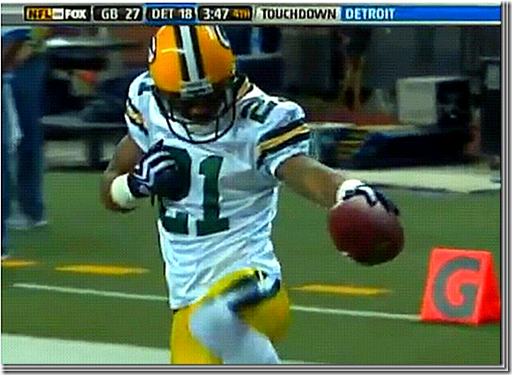 The seller must have known he was on to something with the Harmon photo, asking a whopping $95 for it.  I don't think it'll fetch that but we'll see – I'm thinking more in the $30-$40 range is the right price.
Thanks again to Dan for passing it along.  If you've got a truly unique piece of Michigan memorabilia around the house or if you spot a cool auction, let me know.
Related, the Entire Harmon eBay Watch Portfolio:
The Drunk and Old 98 <—probably the most regularly viewed post on this site
Tommy's the BMOC
Harmon and Old Number..Six?
Tom Harmon says 'Vote Heston'
Harmon Jitterbugs with Joan & Jinx <—98 with classy dames
Harmon Goes for the Gusto
Old 98's Son Faces Michigan, MSU <—Actor Mark Harmon and ties to the old man