A quick edition of eBay Watch featuring a beautiful metal ashtray depicting pre-renovation Ohio Stadium, when the Horseshoe was truly a horseshoe: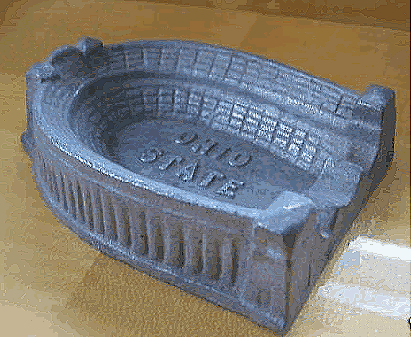 The holidays are times to revisit your family, friends and of course your vices.  Who doesn't enjoy the occasional cigar over the holidays and what a better place to snuff out your smoke? 
Jokes aside, it's a pretty cool item and from what I've learned from watching Mad Men is that people used to smoke a lot.   Therefore it's not surprising that I actually featured a Michigan Stadium-themed ashtray back in March: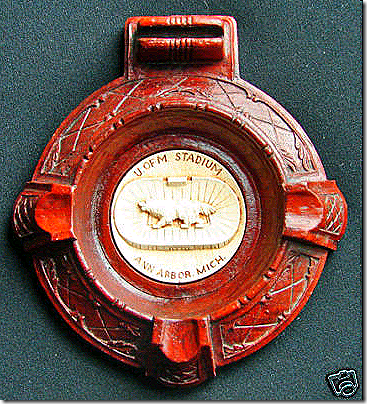 Just as I suggest that Michigan fan might like the Ohio Stadium ashtray, back in March I offered that it'd be hard for a Wolverine fan to crush a smoke on this beauty:
As far as the item itself, I think this very cool but I'm wondering if any M fan would crush out a cigarette butt into Michigan Stadium or on the likeness of a wolverine.  It's kind of like walking on the block M in the Diag.  Perhaps that explains the ashtray's pristine condition?
The auction for the OSU ashtray ends on December 1.