Iconic Michigan football radio voice Bob Ufer left a legacy with his radio calls, but before he took the mic he was a tracker star for the Maize and Blue.  He enrolled at a freshman in 1939 and graduated in 1943.  Along the way he set eight Michigan records and the world indoor record in the 440 which stood for a half decade. 
Up on eBay now is a shot of "the bespectacled strider" the breaking the tape at the March 1944 Big Ten Championships in Chicago, actually a year after he was graduated.  (Eligibility rules were relaxed a bit due to World War II):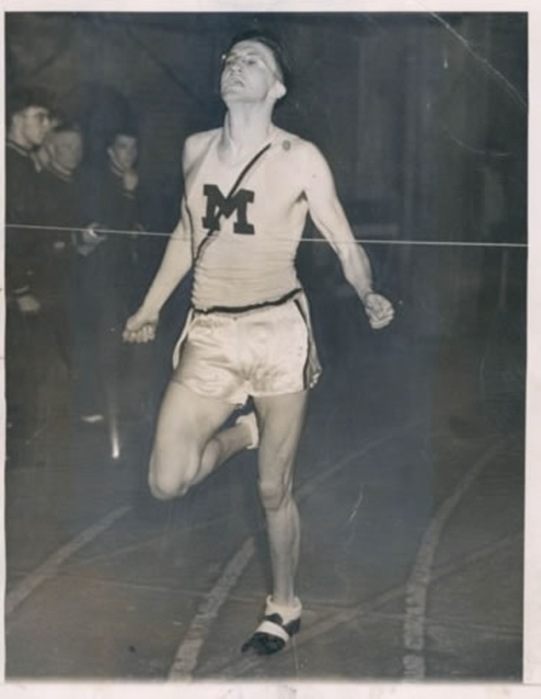 Hardly a week goes by without Ufer's voice showing up on the airwaves of WTKA, and his legacy is felt elsewhere through the Ufer Foundation and the Bob Ufer Quarterback club.  Coincidentally Monday is the club's annual award ceremony and the great '64 team captain Jim Conley will be receiving the Bennie Oosterbaan Award for service, dedication and leadership.
You can snap up the shot of Ufer for a mere $21.88.