You've heard that a pair of the Ohio State gold pants appeared on History Channel's Pawn Stars last night.  (Finally something related to Michigan football).
The seller advised he bought them off a "private collector" who had "several of them."  Insert Tressel, tattoo-gate joke.
Per Rick, the owner of the shop, "looks like they plated them with 10 or 14 carat, something like that.  It's called gold filled, it's a really, really heavy plating process."
The seller originally asked $2500, Rick countered with $1500.   The seller countered with $2200 and they settled on $2000 (for the pair).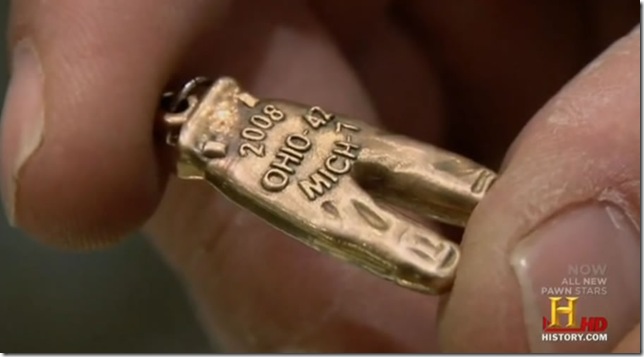 On the price, at $2000 that's a good price to the seller.  I think Rick and Chumlee could have done better.  Recent auctions on eBay have placed a Buy It Now price on the charms as low as $599 or best offer: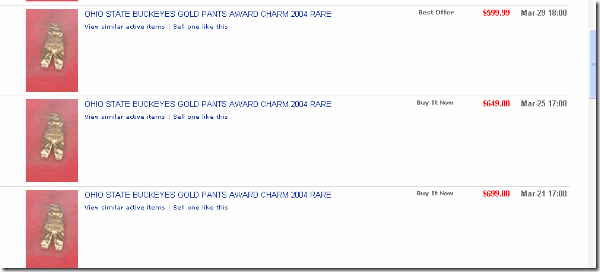 You can view the entire show here on PutLocker.  I'd embed but it flagged a security risk FWIW.
mgoblog jumps into the memorabilia game.