NFW.  Not only is this real, it'll be up for bid on eBay starting May 23rd (HT: Freep):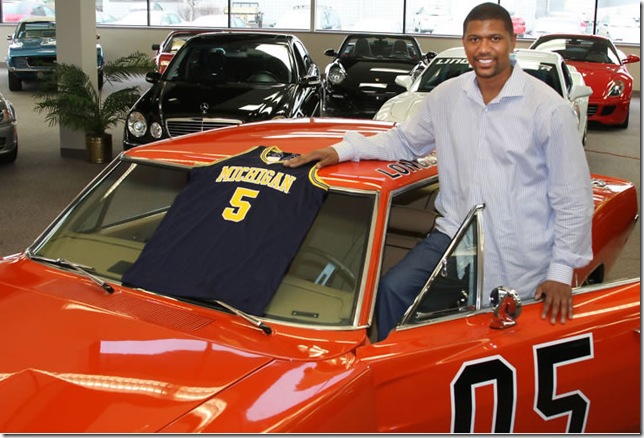 Can I rent it for a weekend instead?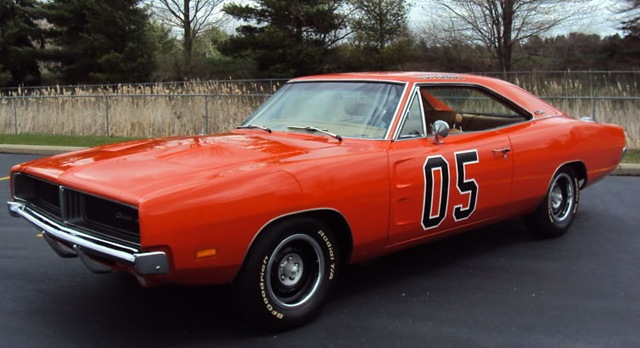 The 'Buy it now' will be set at $100,000, with a reserve of $45,000.  Proceeds benefit the Jalen Rose Leadership Academy, more details:
This is a pre-auction viewing for an auction beginning May 23rd with proceeds being donated to the "Jalen Rose Leadership Academy".  Further details on this foundation can be found below this description. 

This 1969 Dodge Charger is slated to be one of the last surviving cars from "Dukes of Hazzard".  The vinyls have been customized to reflect Jalen Rose's basketball number as well as his childhood nickname.  With an upgraded sound system and custom leather interior, this "General Lee" has been a part of Jalen's private collection of premiere vehicles for the last 10 years.  Featuring a 360ci V-8 crate motor, 4 wheel disc brakes, Alpine sound system featuring trunk mounted sub-woofer, custom embroidered "Charger" floor mats, white letter BFGoodrich Radial T/A tires, and autographed rear decklid by Jalen Rose and John Schneider "Bo Duke" from the original series.  The images of each signature are attached in the photos. 
Epic.  I didn't know J was a fan of the Dukes.  My man was probably in second or third grade when that show was at its peak. 
I have it on good authority (my buddy Rosey) that Jalen's favorite show growing up was Good Times. Jalen told his class while at U-M he loved the series, set in the Chicago housing projects, "Because I lived it."