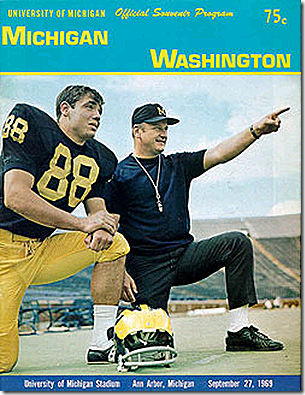 [Ed 4/27/2011:  Originally posted November 19, 2009 – bumping up this interview with Ira and Mandich because you should hear it.]
Excellent interview this morning on WTKA 1050AM, as Michigan legend and current Miami, FL radio personality Jim Mandich dialed up Ira Weintraub to discuss Ohio State, 1969, the current team, Bo, Chad Henne and Jake Long on his Dolphins and much more.
Gotta love that he's flying up to the big game on Steve Ross's luxuriously private jet.
Definitely worth a listen:
Jim Mandich of the 1969 Wolverines - 11-19-2009
Play Now
|
Play in Popup
|
Download
.
You can hear all of the WTKA podcasts here, anytime.