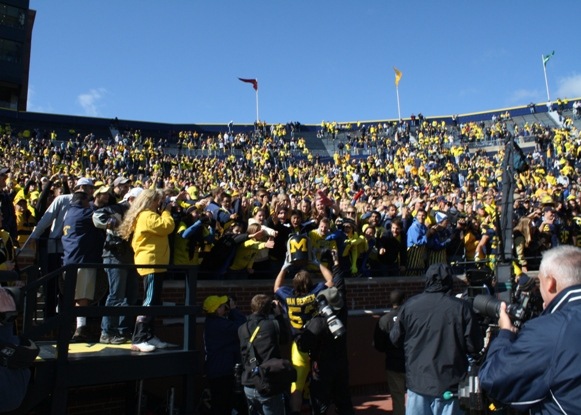 Here's my new ringtone…Hoke's response when asked if the team practiced handling the jug during the week:
Hoke on Little Brown Jug Security
Play Now
|
Play in Popup
|
Download
I'm not sure if this is some sort of punishment, or an attempt to one-up Denard or a shout-out to Prince given that Minnesota was in town, but Will Hagerup was rocking purple shoelaces: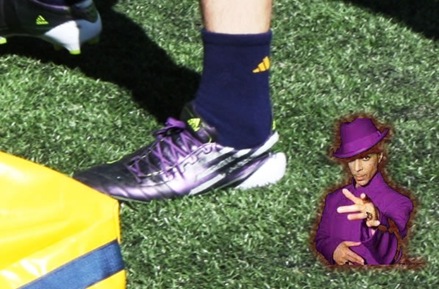 Denard telling Gardner about Hagerup's purple laces: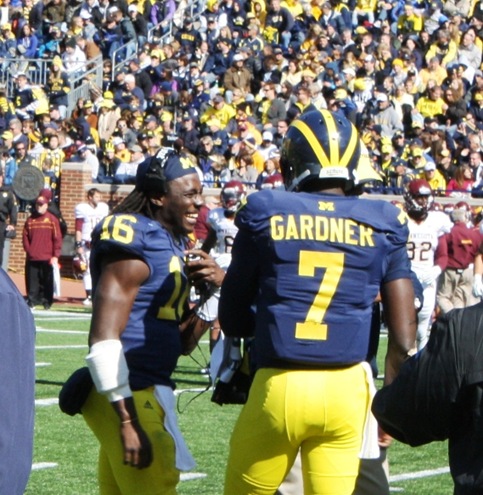 Serves Molk right for cracking a smile.  Shortly after I took this shot, a teammate delivered a hockey-style stinky glove face wash: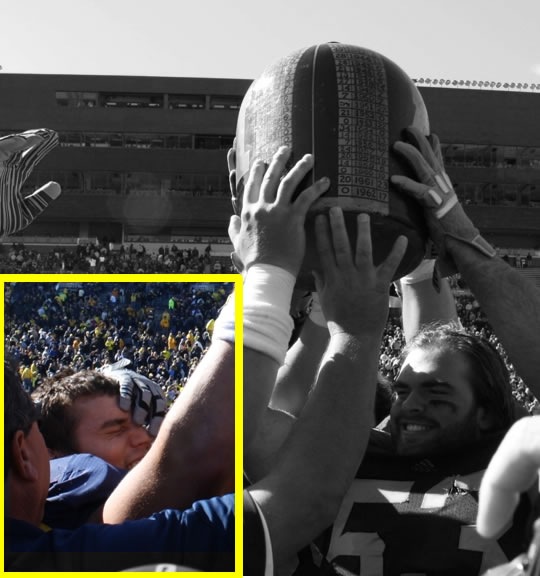 Hoke revealed after the game that the numbers on the helmets will remain through the rest of the season.  What do you think?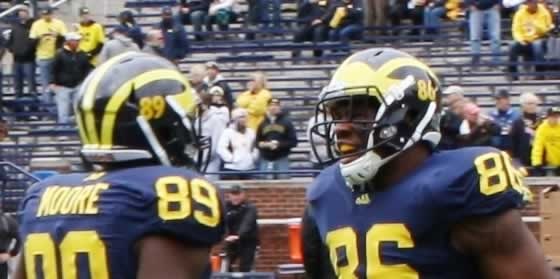 Related:
Follow MVictors on Twitter