A few pics from Fan Day.  Overall the weather held up and it seemed like a huge crowd.  Some of the folks in line for Coach Hoke were out at 8am this morning.
First the players, including some new faces: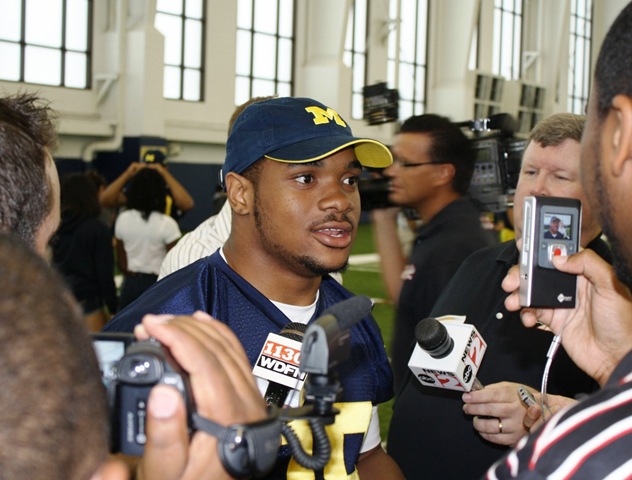 Thomas Rawls.  Fred Jackson had great things to say about him, and expect him in action early in the season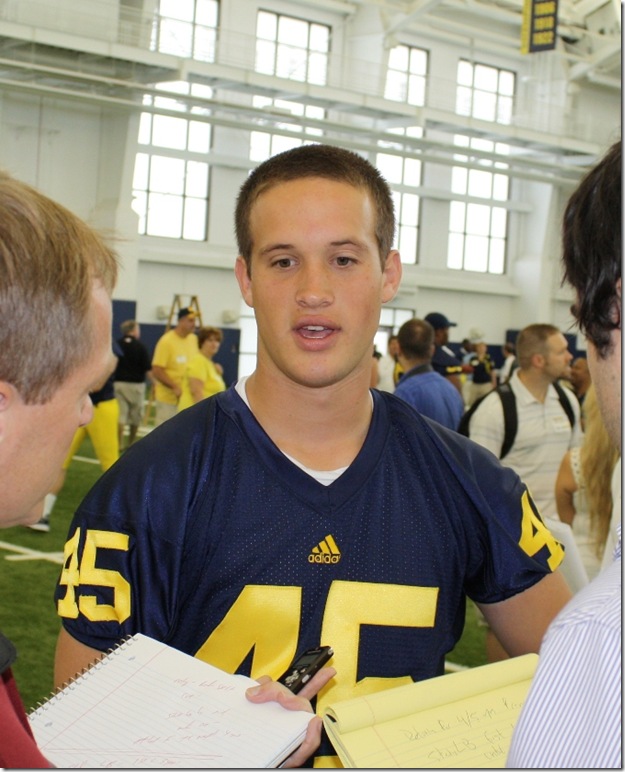 A few games may will come down to this very young man, Kicker (and punter?) Matt Wile.
.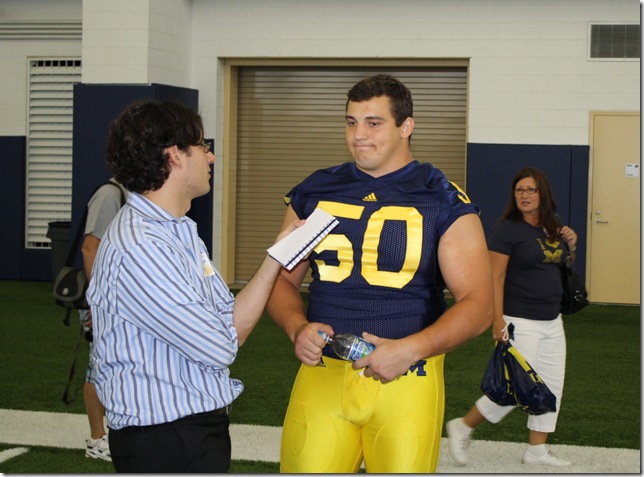 Molk fending off Mike Rothstein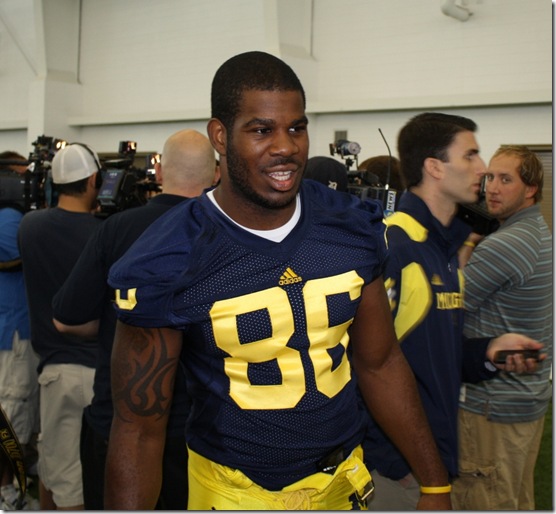 Koger not Kroger received high, high praise from Coach Hoke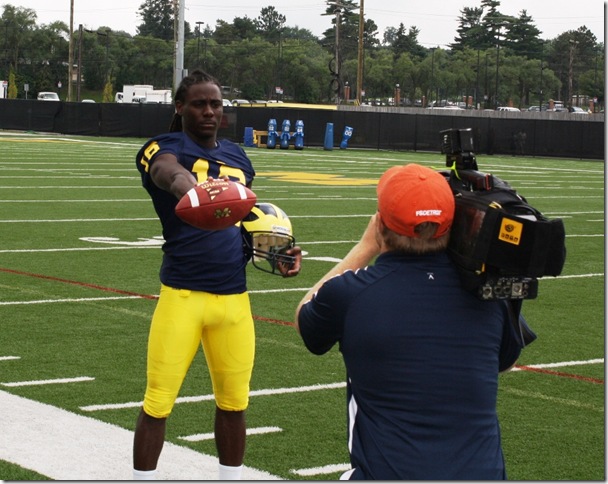 Denard in a future spot for FSN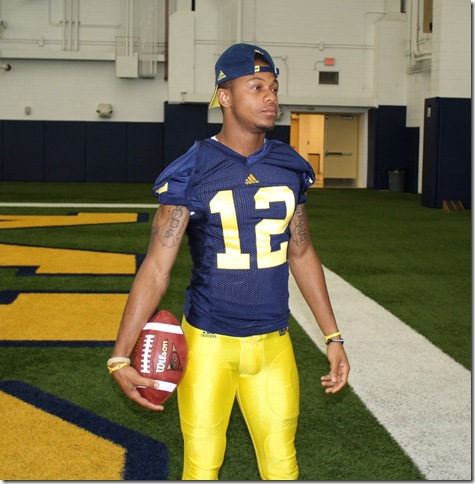 Treezy told me the players are asked not to Tweet, but Roy Roundtree can't help it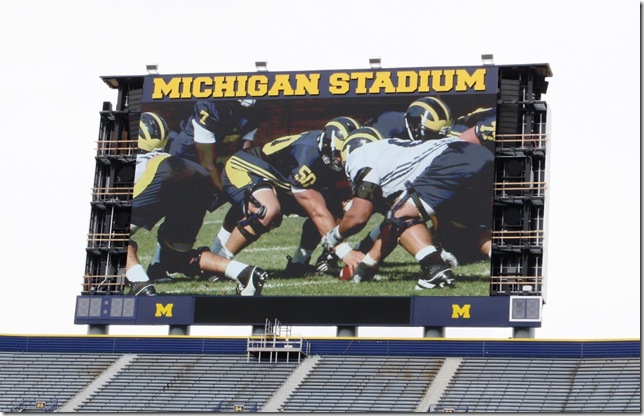 The new scoreboard HD screens are incredible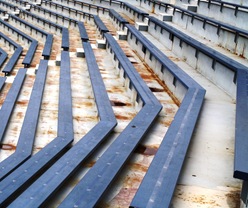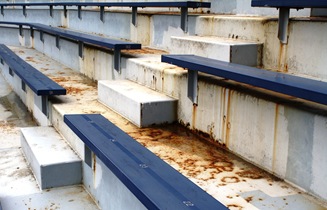 At least on the north side, I saw a lot of rust in the upper rows in the stadium.  I hope they tighten this up.