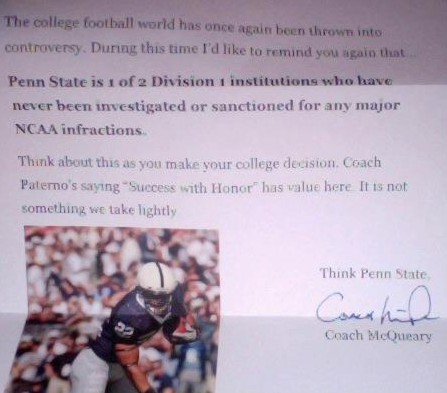 twitpic Via Tom VanHaaren
Obviously there are so many thoughts here as this disaster unfolds.  One is the complete lack leadership at Penn State in handling this mess properly.
But there's still an opportunity to do the thing seemingly everyone involved in this mess had failed to do—move beyond protecting the sanctity of the football program and do the right thing.
Forfeit Saturday's game. 
[Update:  Umm, so me and my buddy Drew are going ride a tandem bike to the next home game.  He posted this right after I posted the above:  Drew Sharp: Penn State should forfeit Saturday's game]
Follow MVictors on Twitter