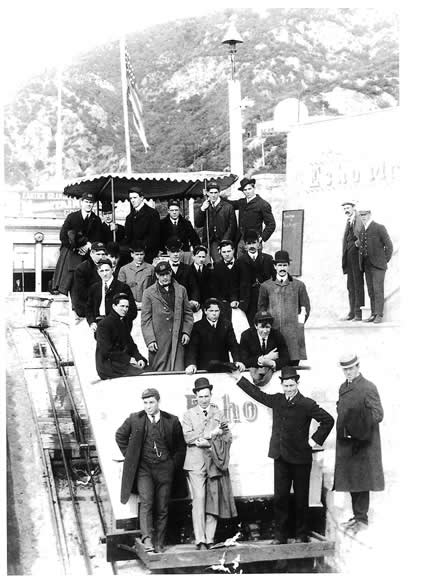 To help get through this tough bowl season, how about few select items from the MVictors Vault featuring Rose Bowl-related items throughout the years.
My favorite? Probably the photo of above from Fielding Yost & company's trip to the first Rose Bowl football game in 1901. The team is on a trolley heading around town and the photo is featured in Bo Schembechler's Tradition, available from Amazon.com.
Runner up may be the lighter from the 1948 tilt.
Want to own your own piece of Michigan Rose Bowl history? There's a few solid eBay auctions out there right now:
* 1981 Rose Bowl Glass
* 1965 Rose Bowl Ticket Stub
* 1948 Rose Bowl Program
* 1998 Rose Bowl Seat Cushion