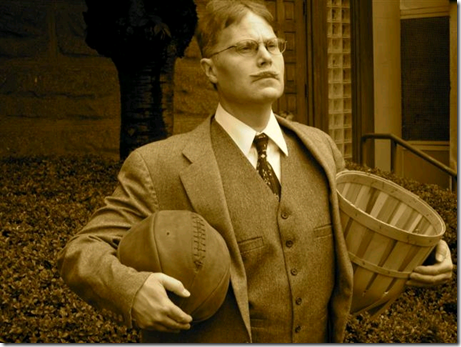 I guess I'm rooting for LeBron James and the Cavs, probably because they are more interesting to me than the Magic.  The end of last night's game was wonderful drama, something we'll see for years to come.
But—after Hedo Turkoglu's beautiful drive and floater that put the Magic up two with one second to go, the Cavs called timeout.  As NBA rules allow and have allowed for years, the Cavs got to throw the ball in a the opposite hash—nearly three quarters up court.
I'm not naive to the rationale, but how does that not cross the line of anyone's sense of fair play?   In what other sport can a team advance the possession three quarters of the playing field by merely calling a time-out?  It's silly, ridiculous, and unfair.   It's not in the spirit of the rules of any organized sport I know and it's wrong.