In a surprise if you follow the hockey nerds, Michigan will be headed out Fort Wayne and will face Bemidji State at 7:30pm in the first round of the 2010 NCAA hockey tournament.  
Tickets, Tickets, Tickets?  Click here or and pick to the StubHub banner on the right toolbar.  You can also go crazy and reserve your Frozen Four tickets here.
Here's a Michigan fan's Bracket: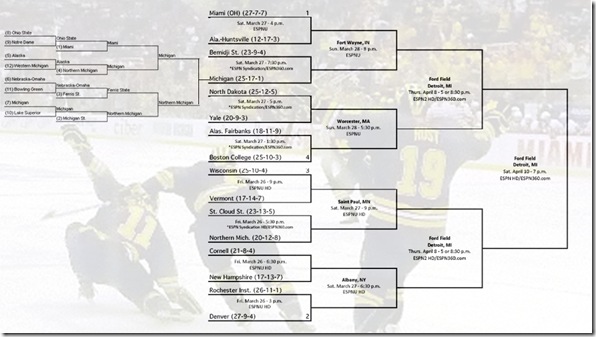 Here's a .pdf of the U-M NCAA bracket if you need it or you can grab the jpeg here.
For those looking for a clean, non-Michigan inspired NCAA bracket, check it here from ncaa.com.