A big thanks to Marty Bodnar and the M ticket office for hearing my plea & for doing the right thing—> taking care of the hockey season ticket holders as part of The Big Chill game at the Big House next year.   Light blue's for you: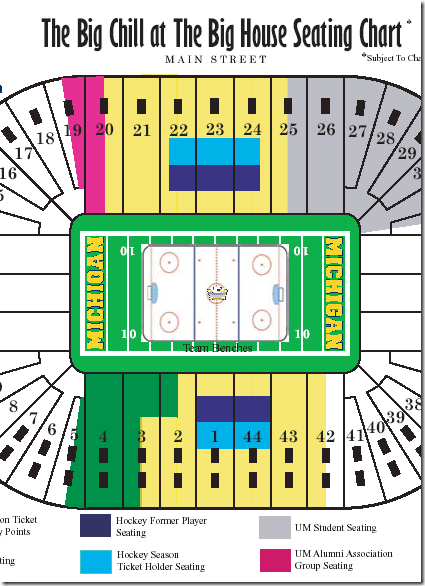 Looks like they've reserved quite a few ducats for former players and if this thing is to scale, apparently they're expecting every living dude who has strapped on the skates for the Maize and Blue to show. 
Speaking of tickets, plenty available for this weekend's first round battle in the CCHA tournament and it's do or die.  What are you waiting for?  Grip your tickets, get over to Yost.  Students are gone so make sure you're there.