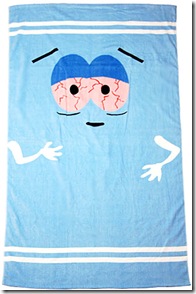 The response to the NCAA is released and folks are poring through it right now in anticipation of the 11am EDT media teleconference.  Included are a few key emails, voicemail and conference call transcriptions relevant to the response. 
Here's an exchange from September of last year between the NCAA's Jackie Thurnes and coach Rodriguez regarding the proper use of a makeshift summertime pigskin from Exhibit 2: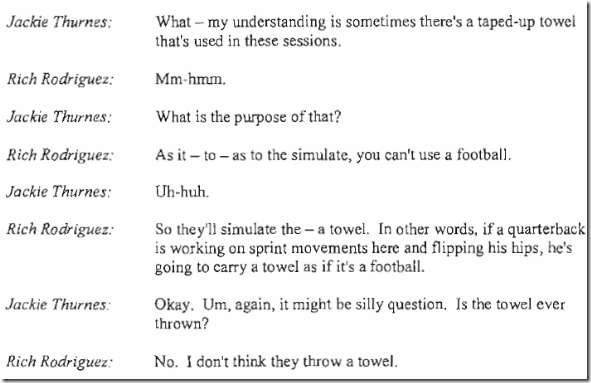 I'm not sure who transcribed this but the "Mm-hmm"s and the "Uh-huh"s evoke scenes from Slingblade. 
Elsewhere:  One of the exhibits included a piece from Dave Birkett in AnnArbor.com discussing quality control, and the portion that was submitted to the NCAA included a few of the reader comments.   Next thing you know, the tiresome snark of A2.com commenter 'Theo212' gets immortalized as part of the permanent record:

Happy Responstivus!