Welcome back Meechigan football – and welcome back Steve "Dr. Sap" Sapardanis.  Who knows the Bo-era better than Dr. Sap? Nooooo-body.  Here are the Rainbow Warrior decals for the season opener.
OFFENSIVE CHAMPION – It's difficult to believe that Chris Evans is only the 3rd Michigan freshman running back to top 100 yards in a season opening game. The first time #12 carried the ball, his stature and running style reminded me of Jamie Morris, who just happened to set the Wolverine freshman season rushing record back in 1984 with 573 yards. But the more Evans ran, the more it dawned on me – he was the 3rd running back to carry the ball for the Maize and Blue against Hawaii. And just like that I realized that Michigan now has Alabama depth – in year two of Harbaugh. No, Evans does not equal Jamie Morris. Evans = T.J. Yeldon. Remember when 'Bama had Eddie Lacy, Blake Sims and Yeldon was the 3rd-string RB as a freshman? That's where Michigan is at right now with their offensive backfield. Deal with it, Paul Finebaum!
DEFENSIVE CHAMPION – Seeing that I'm testing your memory, let me ask you this: remember a few years back when Michigan linebackers were slow to hit the hole? When Michigan linebackers would get caught up in the wash and take themselves out of the play? When Michigan linebackers were guessing wrong on the angles they would take when trying to track down opposing ball-carriers? If you can't remember or wiped that from your memory, good! Just think of #9 Mike McCray and how awesome he looked in the first quarter – when it was still a game – against Hawaii. Shooting the gap. Getting into the backfield. MAKING TACKLES – behind the line of scrimmage even!! So comforting to see in Game 1.
SPECIAL TEAMS CHAMPION – Jabrill Peppers was a stud at returning punts last year and it's quite apparent he's ready to take it to the next level this year.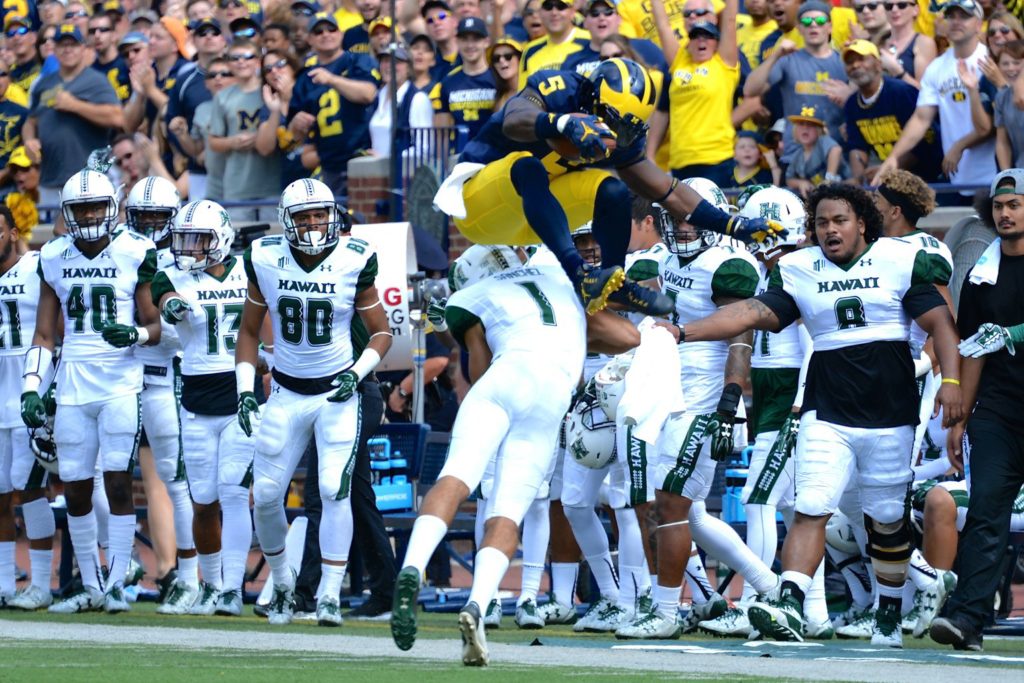 Photo: Bryan Fuller (@FullofTwitt) mgoblog
Whether he has to slip tackles to break free or jump over defenders, #5 is going to take it to the house before the year is over – mark my words!!
COACHING CHAMPION – Whether the Michigan Coaches like it or not, I'm going to start handing out helmet stickers to them this year. Defensive Coordinator, Don Brown gets a decal this week. Dr. Blitz and his Maize and Blue Crew just put up a wall in the first half against Hawaii. His goal is to stop the opposing team's running game and I would say he did that and then some on Saturday. The Rainbow Warriors had -16 yards rushing in the first half?? WoW!! Decal for you Coach Brown – and welcome to Ann Arbor!!
UNIFORM CHAMPION – I LOVE how the Michigan helmet looks with the Amarillo yellow and dark blue colors. The matte finish, while different, looks tough. I know there are some of you who aren't down with it, and to you I say, "Get on board with the change and embrace it – it's gonna look Championship sweet when it's all said and done!"
Now the design, and how the stripes don't converge at the back & bottom of the helmet?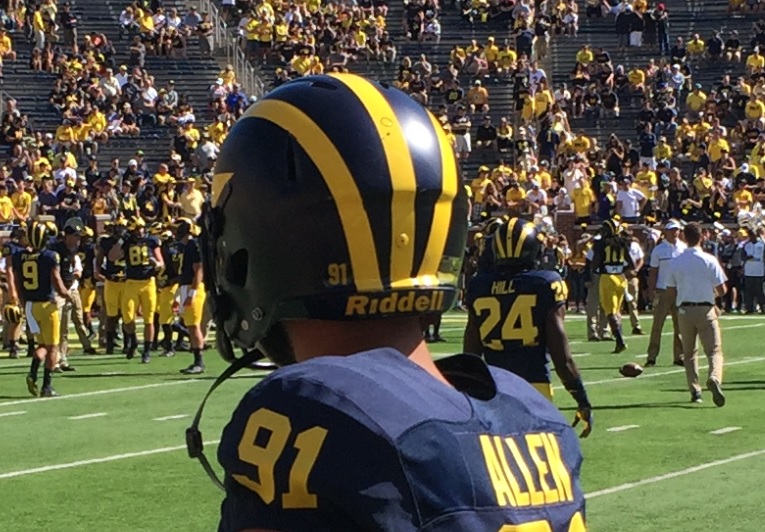 That's another conversation for another time!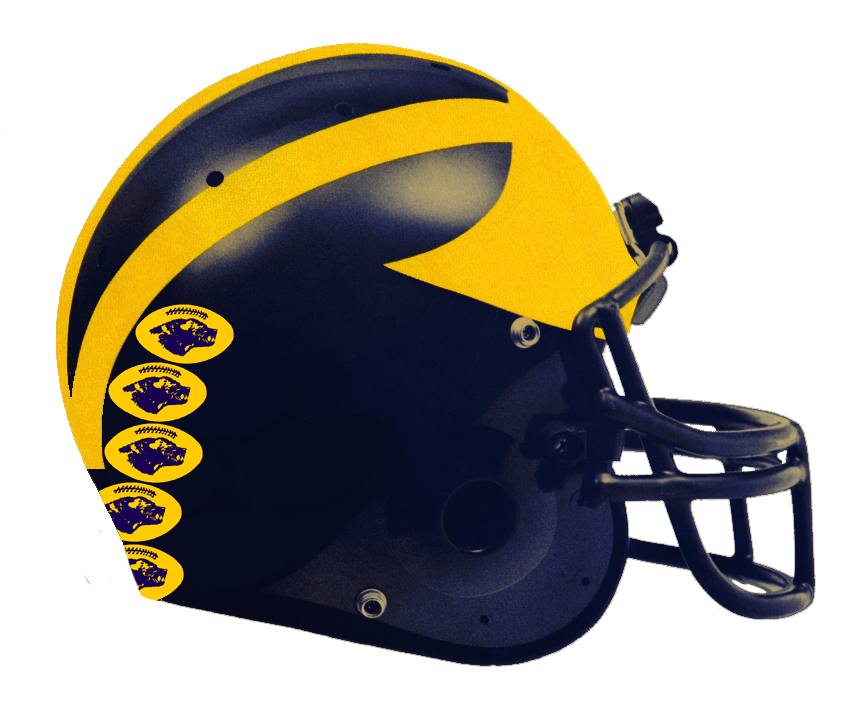 <NEW!>  Follow Dr. Sap on Twitter!
Follow MVictors on Twitter