"We've got to prove that we can move people off the line of scrimmage." That was Hoke in the pregame field interview on ABC. Then on consecutive third and short calls early in the game U-M didn't even consider handing it to a back and plowing over 77—Gardner kept the ball and wiggled around the end. Same on the first drive of the second half that yielded the butt fumble. Then once more on 4th and short early in the 4th when Gardner was cut down and fumbled again.
In each case they didn't even try to do the Michigan #Manball thing, namely, the old everyone-knows-it-is-coming-but-you-can't-do-a-damn-thing-about-it running back smash. If you were unsure before Saturday night, understand right now that the coaches know they have a crisis up front.
At around 9:15pm EDT on Saturday night somewhere in the bowels of Schembechler Hall a bead of sweat rolled down the side of the Little Brown Jug. Be afraid, my beloved stoneware crock.
The misc:

Faux Headset > At least two callers to the WTKA Sunday morning shows complained about Hoke not wearing a headset. One guy, I swear, suggested Brady should don the headset "even if there's nothing coming through." God that is beautiful. They could make one with hollowed-out earpads filled with Gatorade and the mouthpiece could be the straw.
UConn helmets > One positive is knowing we'll never paint the grill of a snarling Wolverine on the front of our helmets (that's only cool for decals). To me the front looked like a Rorschach test: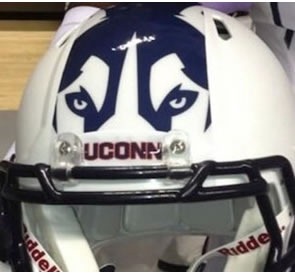 I see the Gator Bowl. Mgo-Seth sees two basketball players dancing.
Serenity Now.> The Mood: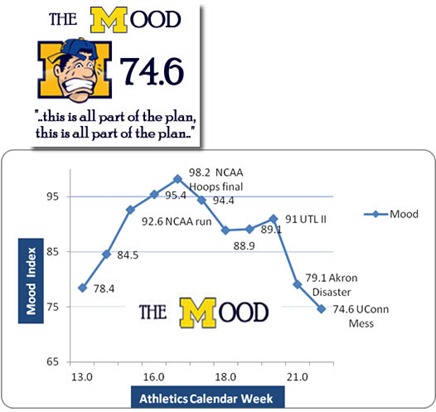 Family First > Props to Jeter for bringing his niece to the game: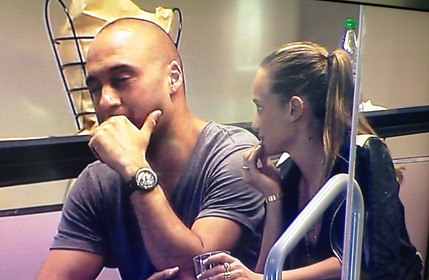 Mudbowl Reminder > Note that the SAE Mudbowl which is traditionally played on Homecoming isn't going to be held the morning of the Minnesota game. It'll be played Saturday October 19 at 10:30 a.m. before the Indiana game.
Jug Countdown > This season marks the 110th anniversary of the 6-6 tie that prompted the tradition, and the 100th all-time meeting between U-M and the Gophers dating back to 1892. Much more on these pages to come but in the meantime brush up on your Little Brown Jug Lore. And here's 1903 playchart if you need it: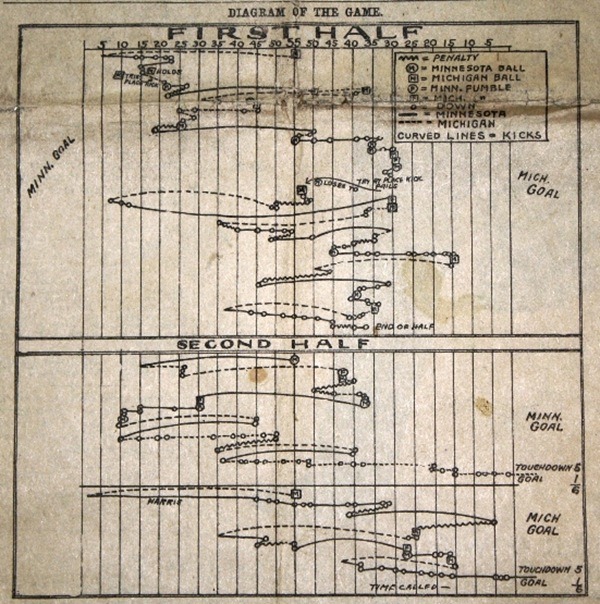 I should make drink coasters out of that!
Related:
Follow MVictors on Twitter