Steve "Dr. Sap" Sapardanis is a Schembechler-era savant and once again this season he'll be diligently handing out his postgame helmet stickers after each game. Sap has pored over hours and hours of U-M games over several decades, and in these posts he's able to tie the present to the past.  I encourage you to subscribe to Dr. Sap on YouTube, or follow Sap on Twitter.
OFFENSIVE CHAMPION – Remember the George Orwell book, 1984?  Well, good thing this is not 1984. If it was, the season would have been over the moment they walked Wilton Speight off the field early in the first half. Thirty-three years ago, when coach Harbaugh was felled by a broken arm against Michigan State there was a significant talent drop-off at the QB spot for Michigan.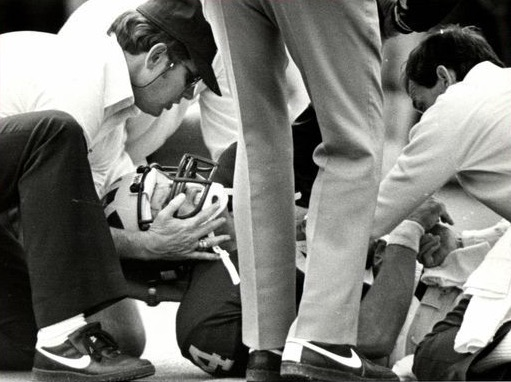 [via Detroit Free Press]
You think Bo and Jim have ever forgotten that? Nope. That is why John O'Korn and Brandon Peters are waiting their turn. Did you see that type of performance coming out of #8? I certainly didn't, but I will tell you this: sometimes when you get thrust into the fray, you don't have time to think and over-analyze things. When that happens, instincts and muscle-memory kick in and you get what we all saw Saturday out of O'Korn – WoW!
Listen, I get that it was one game, but my gosh, you could have a put a #15 on his jersey and I swear I was watching Jake Rudock once again. There was decisiveness, there was accuracy, but more importantly, there was guts. When teammates, on both sides of the ball, see their QB improvising to keep plays and drives alive, it elevates the performance of everyone else on the team. That's why you saw Zach Gentry, Sean McKeon and Nate Schoenle do what they did against the Boliermakers. You CANNOT underestimate the importance of QB play and moxie on the gridiron. It was one game, but thankfully, this is not 1984.
DEFENSIVE CHAMPION – Devin Bush did not have all the stats in the world against Purdue, but he was everywhere once again. His energy drives the defense and his motor never seems to stop. Man is he good!
SPECIAL TEAMS CHAMPION – His stats may not have been off the charts, but the punting of Brad, don't call me Monte, Robbins was just the settling influence the punt game needed. I'll take a 40.6 yard average per punt any game.
COACHING CHAMPIONS – Did I hear that correctly? Purdue was 0-12 in 3rd down conversions for the entire game and gained only 10 yards of offense in the second half? I've heard of halftime adjustments, but that is incredible!  Don Brown aka Dr. Blitz is doing a lights out job with this defense, which was the reason I didn't officially get worried about the outcome of the game until midway through the 3rd quarter. When a defense plays like that, they give the offense and the rest of the team a chance. They keep you in the game until a big play is made. Congrats coach – that was just what this team needed to avoid Purdue calling themselves the Spoilermakers once more.
UNIFORM CHAMPION – Last week I said I (finally) liked the absence of white on the home maize and blue uniforms. Well, I don't know if the players did this on their own, but I saw a few players, like Kekoa Crawford wear what appeared to be white arm sleeves on their shins. Dang, that was a sweet look with the all-white unis! Thumbs up!
Follow Dr. Sap on Twitter!
Follow MVictors on Twitter
Dope UGP item of the week: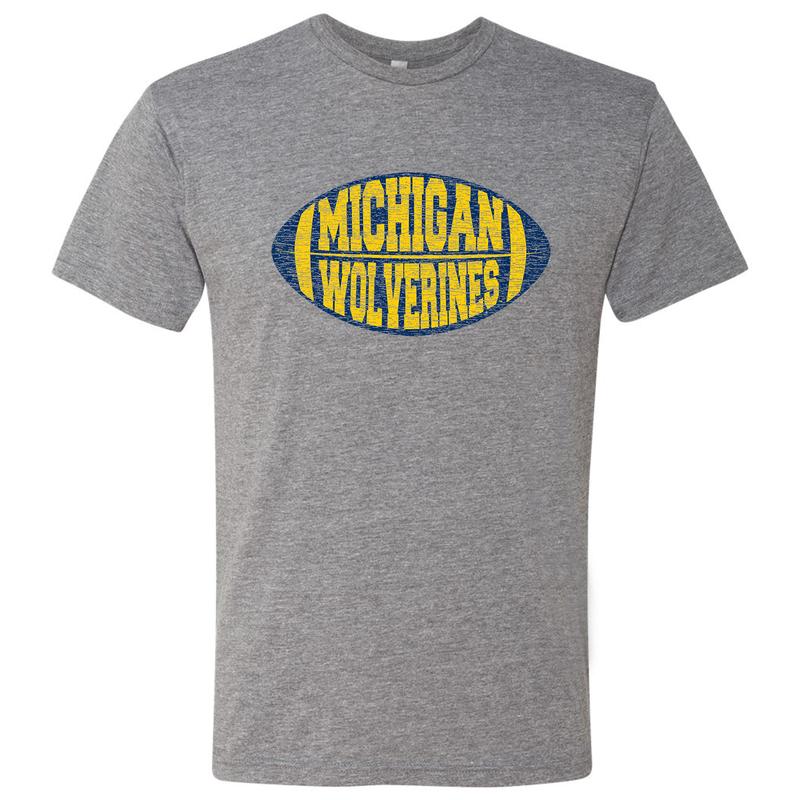 Week by Week Champions (O = Offense, D = Defense, T = Special Teams, C = Coaching, U = Uniform, E = Editor's pick)
Week 1 vs. Florida:  Ty Issac (O), Devin Bush (D), Quinn Nordin (T), Don Brown, Greg Mattison (C), all-maize unis (U), Camaron Cheeseman (E)
Week 2 vs. Cincinnati:  Ty Issac (O), Tyree Kinnel (D), Grant Perry (T), Greg Mattison (C), refined helmet decals (U).
Week 3 vs. Air Force:  N/A (O), Chase Winovich (D), Quinn Nordin & Donovan Peoples-Jones (T), Jim Harbaugh (C), full on maize and blue uniforms (U)
Week 4 vs. Purdue: John O'Korn (O), Devin Bush (D), Brad Robbins (T), Don Brown (C), white-arm-sleeves-on-shins (U)