Did you catch this on Twitter?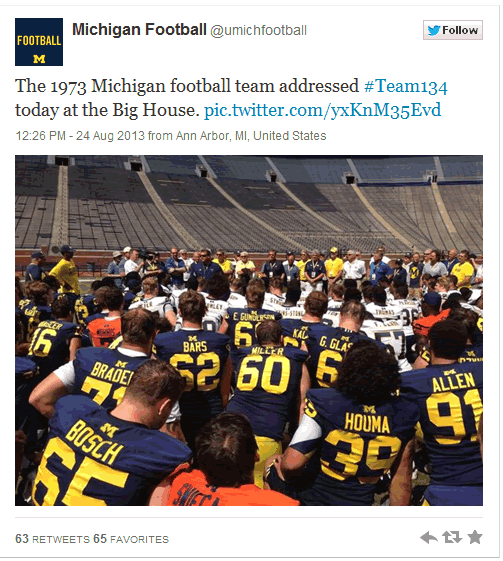 Love it. Yes, this season will mark the 40th anniversary of the famed 10-10 tie in The Game that spawned the infamous 6-4 vote by athletic directors that sent the Bucks to Pasadena. The theme of the words by the veterans? Just a guess: /finish the job /don't get in a position where others dictate your fate /get to the Rose Bowl /we're with you and we'll be watching /redeem us /we'll talk again in Pasadena.
On his birthday, perhaps QB Dennis Franklin, who's injury in the OSU game may have swayed the vote, was there delivering the message? Dunno – trying to get a few more details.
In addition looks like there's a documentary on the way about the game and the aftermath. I hope they tracked down Kryk before closing production.
H/T: Thread on mgoblog
Follow MVictors on Twitter