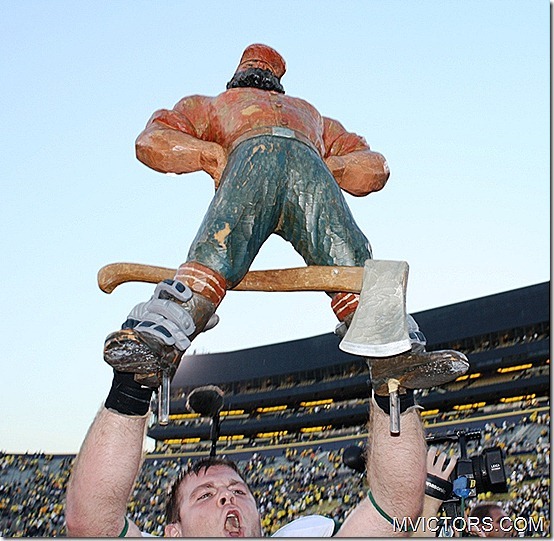 From deep in John U. Bacon's Three and Out, check out a few great lines delivered by Rich Rod before last year's rematch with the Spartans.
Here's RR talking to the team after displaying a picture of the Paul Bunyan Trophy:
"The ugliness of that trophy is well documented.  It's undeniable.  But Paul's ugliness is only acceptable when we have it.

"They've had Paul for two years now.  Who knows what they're making Paul do?  Probably taking him around to every damn frat house on campus and doing God knows what to him."  They laughed.

"Poor Paul!  He needs to be rescued!"
Rich Rod's speech was great but he didn't rescue poor Paul and sadly he's been in East Lansing longer than Gilligan was on the Island.
Go Blue!  Rescue Paul!
Get Three and Out here – it drops October 25th.