There seems to be a little momentum in the college football throwback department, and I like what is happening here.
My man Craig at The Hoover Street Rag got a sneak peek at the collection of U-M vintage jerseys created by Tiedman and Formby and this week he shared a few of the designs HSR. Check the full list of jerseys here; a few of my favorites:
Fierce: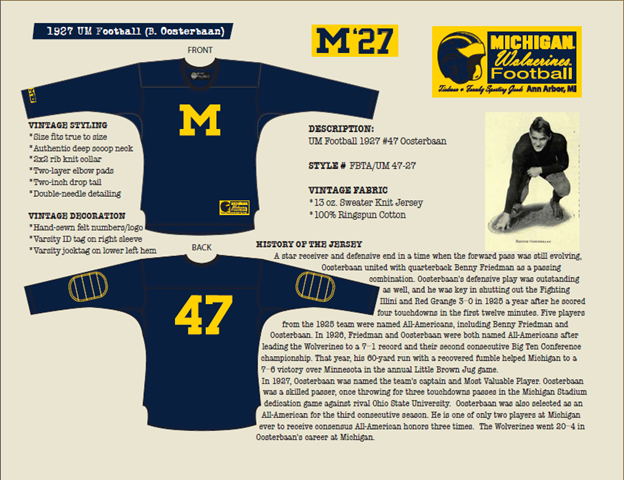 Fierce: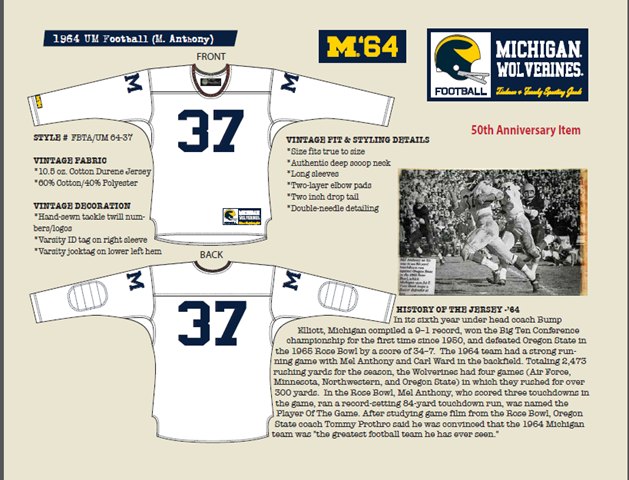 Fierce: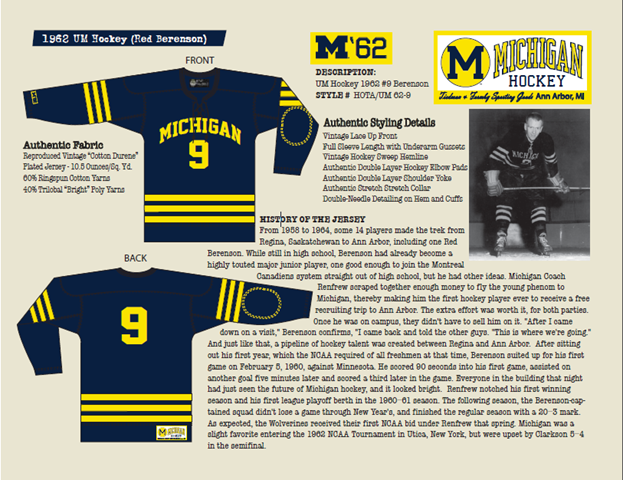 Want one? Check out the Kickstarter campaign here for more details.