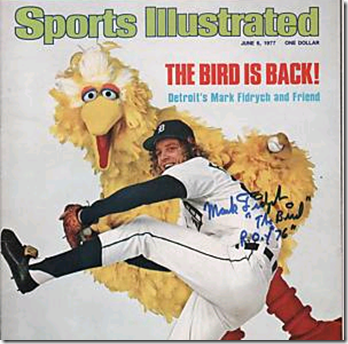 Former Michigan quarterback Rich Leach, on hand for the Alumni flag football game (or as Leach calls it, the Old Farts game)  Saturday, called in to WTKA to remember his former teammate, Mark 'The Bird' Fidrych who died yesterday.
Leach on the The Bird
Play Now
|
Play in Popup
|
Download
It's vintage Leach.  First, he talks about his relationship and experiences with Fidrych, including the struggles down in the minors.  Don't miss the story about the trip to Columbus where the opposing pitcher put Leach in the dirt, a little message to old #7.
He finishes up with a few thoughts on the Spring game, including what having the players back meant to Rich Rodriguez.