Michigan video historian Art Vuolo was back at it Saturday. Check out this clip of the Appalachian State game, featuring the opening remarks from the new crew of Jim Brandstatter and Dan Dierdorf, along with a few calls:
You can buy the full video package from the game and browse Art's entire collection here.
Speaking of Brandy and Dan D., my scientific poll of of the broadcast…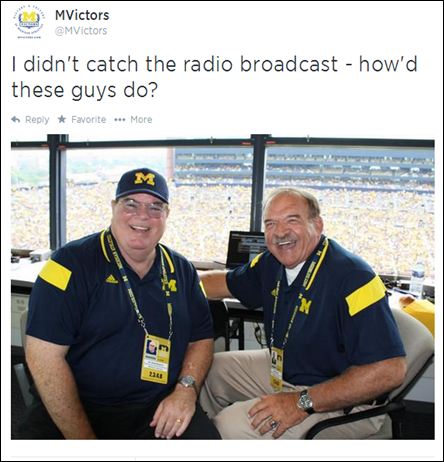 …yeilded an 83% approval rating. The Detroit News's Chris McCosky, who expected this to be a disaster, was impressed as well. Not too shabby for Volume 1.
Follow MVictors on Twitter