Ira opened the WTKA Countdown to Kickoff broadcast talking about how the first home game is like a family reunion.  He's spot on.
I love the opener.  Everything about it.   You really don't need to have Jordans, Jeters and flyovers or even a great opponent to make it special.  You just need decent weather (it was perfect) and a nice win (it was near perfect).
23.  But since we did have Jordans and Jeters…I got this shot when MJ entered the field:

They whisked him to midfield immediately where he chilled until the pregame festivities got moving.  This was a good plan knowing the sideline is already a zoo and a bunch of haoles would have been glomming around MJ big time.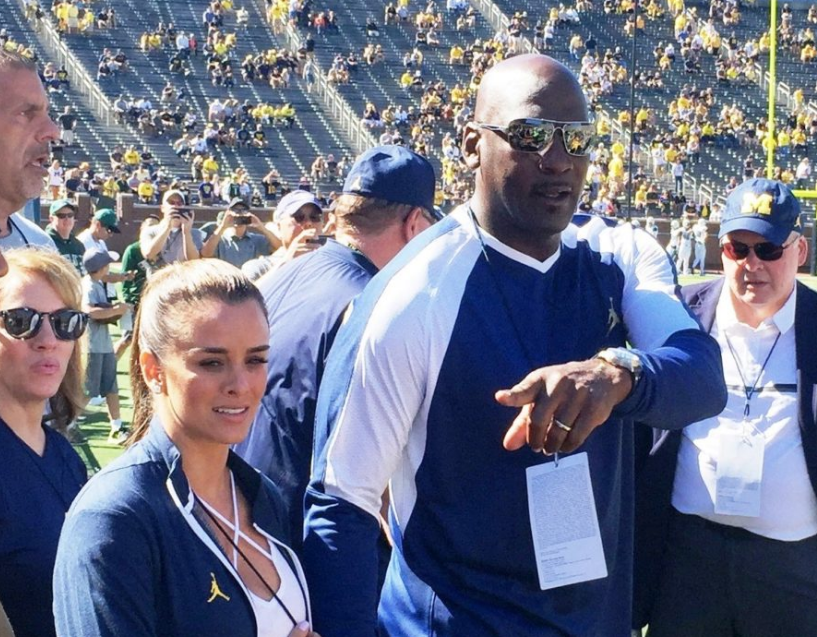 GOATs + Woodley.  Dude, we all love Woodley and he's arguably earned legend status in these parts.  But maybe he should have picked the UCF game for a triumphant return?   Via mgoblue.com:
Uniform Updates.  OK, obviously there are a bunch and the Uniform Timeline is updated with a few key items – more to come.  Thanks for the tweets and pings.
This one was subtle – the two varieties of shoe including one that allows the linemen to tape up (called spatting) and not violate the NIKE contract by covering the logo:

The also liked that the Jumpman logo on the hip of the pants was relatively tiny: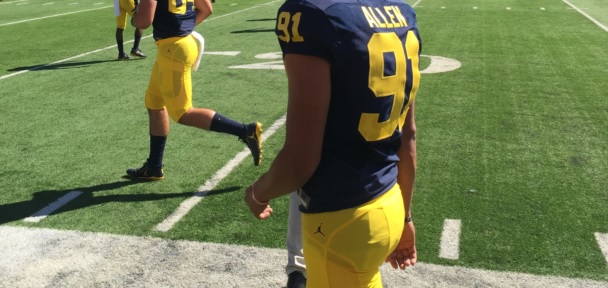 re: the satin (don't call me matte) finish on the helmets.  Based on my detailed study via a twitter poll..

..we learned that two-thirds of you love the helmets, 12% don't like them, and most importantly, 21% of you aren't true Michigan fans because you don't care about stuff like this.
I didn't see the game on TV but I hear for those at home they looked cool.  Same for the fans in the stands.  From my vantage up close at pregame, they looked "ok."  I say the jury is still out.  I'd like to see how they look with the helmet stickers which, my gut tells me, will return in 2016 but will feature a slight redesign.
Mood.  It's a great feeling and it's a 92: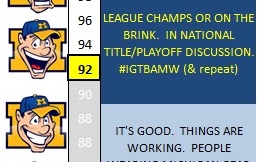 Via Ira and Benny's Bakery in Saline: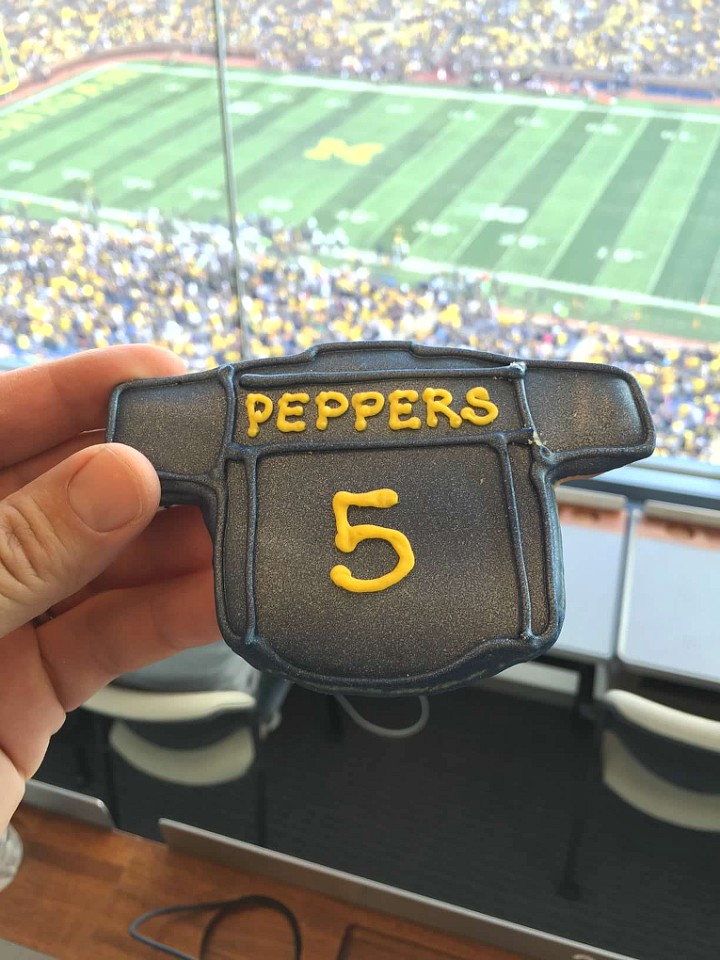 History Notes.  Via mgoblue.com
Michigan's 60-point margin of victory is the seventh largest in program history since 1920 — and the largest since 1975 when the Wolverines defeated Northwestern 69-0.
…It is the just the fourth time in Michigan program history that U-M did not punt in a contest — the first since 2009 against Delaware State.
…Michigan's first game with two defensive touchdowns since Brandon Herron posted a 94-yard interception return for a touchdown — the longest in program history — and a fumble recovery for a touchdown against Western Michigan on Sept. 3, 2011.
Game Program.  meh on the cover.  Nice piece on the late PA announcer Howard King by Barb Cossman.  Two nitpicks:  1. Looks like the Traditions section is gone – humbug!   2.  Dude, looks like IMG opened the floodgates on the advertisers.  The program includes dozens and dozens of tiny ads filling page after page near the back.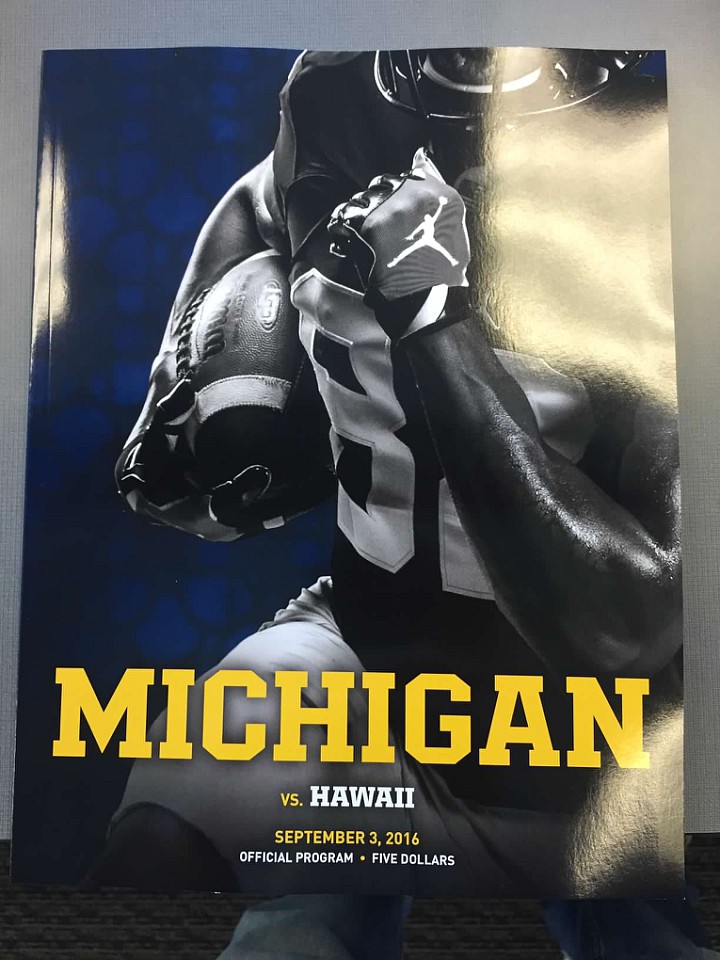 Related:
Follow MVictors on Twitter