On eBay right now some gent is offering up two fresh pieces of General Bo's letterhead dating back to his days as head football coach. Toss on one of the many Schembechler autographs also available on eBay and you've got potential to make things happen.
If this doesn't stop your annoying U-M Facebook buddy from dialing down the nonstop posts, nothing will: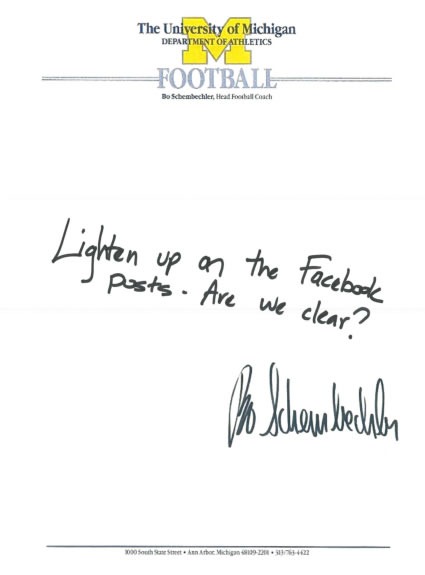 In the event your old lady gives you grief about your tailgating rituals, toss out this bona fide man pass from General Bo himself: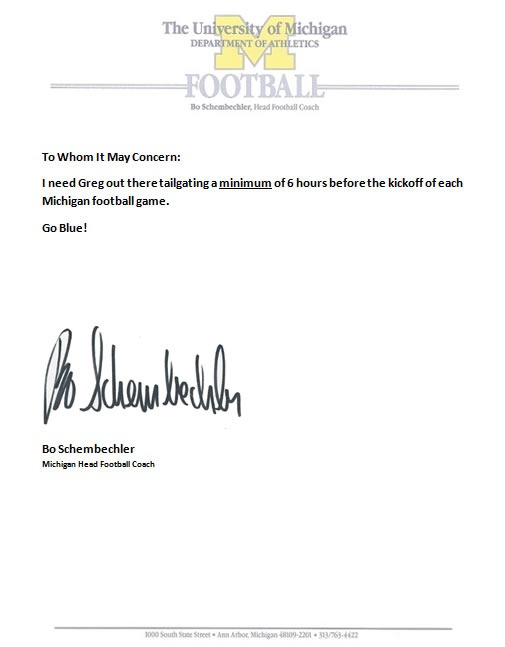 Or the old Jimmy Hoffa "catch all". Good for getting through security on campus and for weasing out of traffic tickets around the area: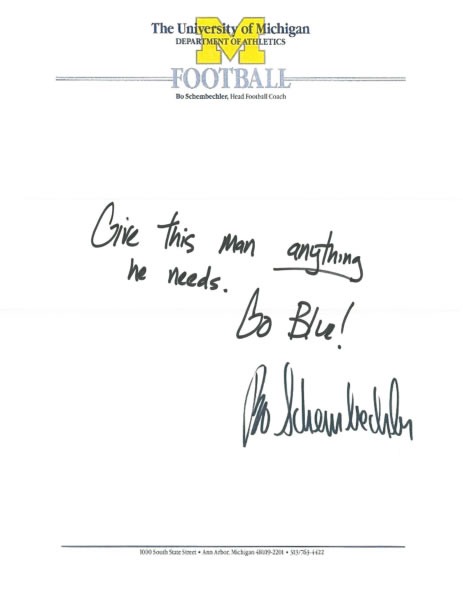 You can own the righteous letterhead for $19.99 on eBay now.
Follow MVictors on Twitter