While the plenitude of former All-American player and coach Harry Kipke is hard to explain, it's not surprising that there are always plenty shots of Bo up on eBay.   Recently you can find a nice assortment of Schembechler blowing his stack. 
Here's my favorite from the '82 UCLA game: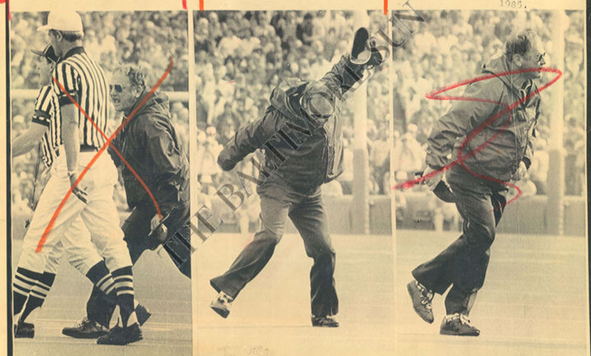 From 1986, furious and dumbfounded: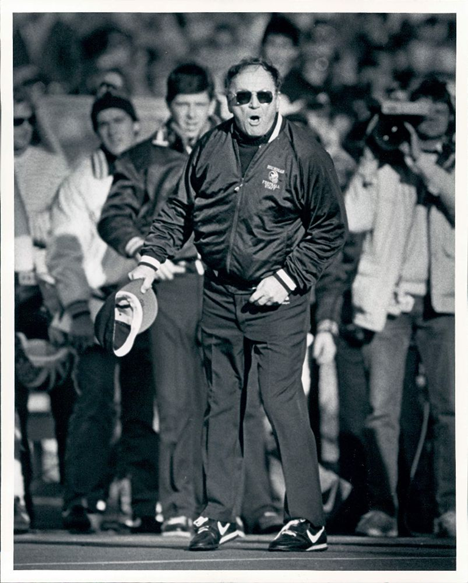 One more from 1983 – hat still on head for the moment, notice the M club ring: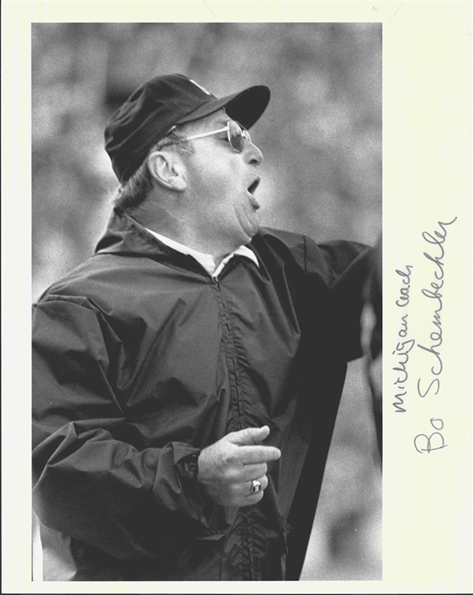 And I had to include this one.   Here's hoping Bo gave "Michael" the stink eye when he asked him to sign this $2 bill (because that's hippie money), up on eBay now: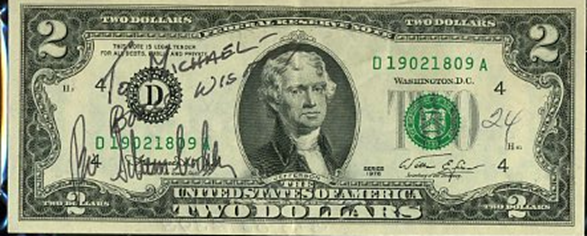 Related:
Bo's Calling Card
Bo's Helmet Stickers
Woody says, "Don't give this to Bo!"
Follow MVictors on Twitter !