The second edition of #WPW. If you've got any cool wire photos in your personal collection and would like to see them in a future post send them along.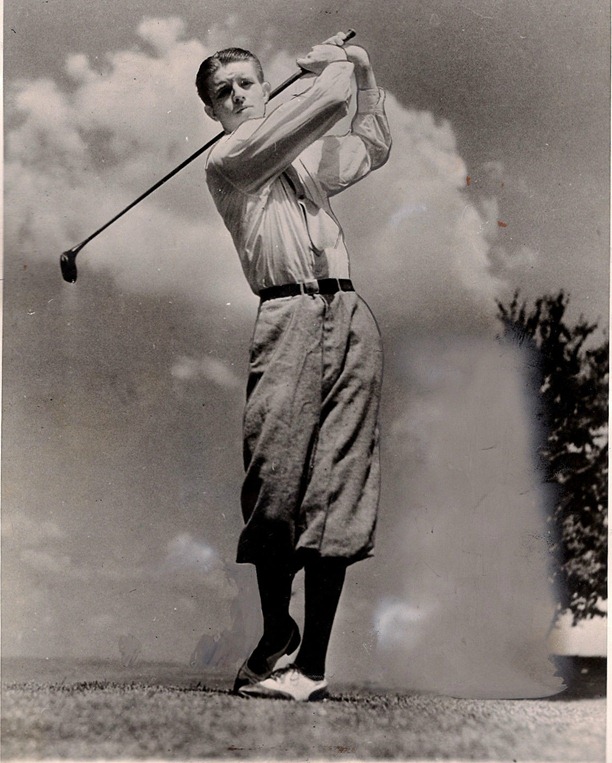 Johnny Smooth… – A sweet shot of Michigan golf legend John Fischer's swing, NCAA individual title champion in 1932 and he later won the 1936 U.S. Amateur (which golf fans know is a big fricking deal – and even more so back then).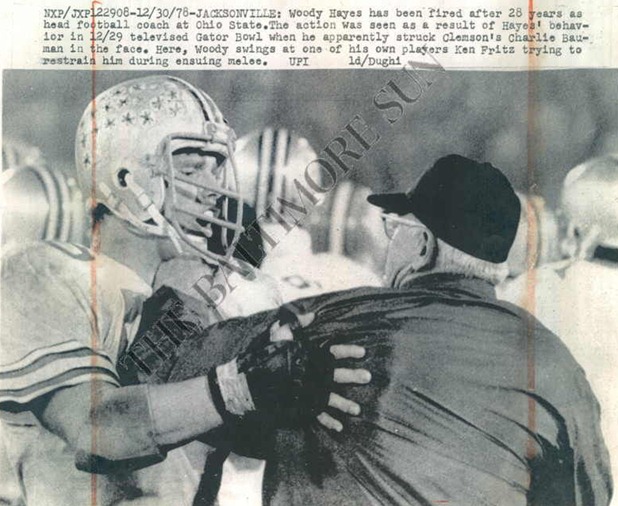 Serenity NOW COACH! – In the aftermath of Woody slugging Clemson's Charlie Bauman, here's a look at Buckeye Ken Fritz trying to calm the old boy down.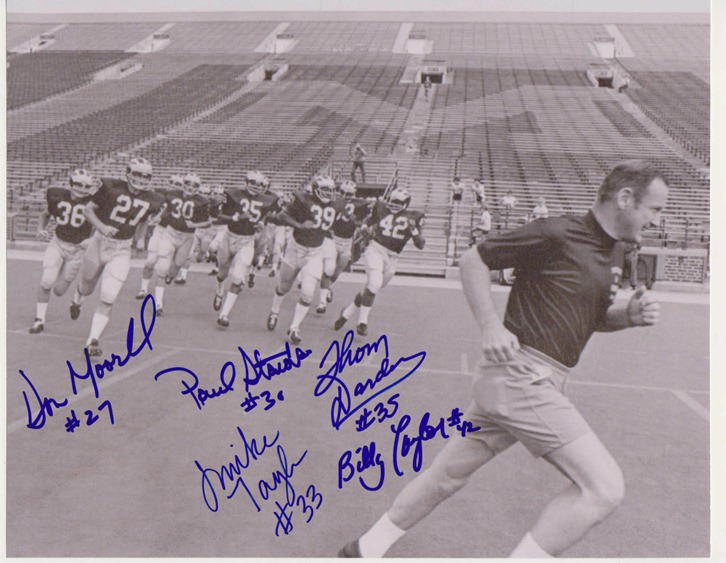 Take the Field – An awesome shot of Bo leading out the troops, presumably before a spring practice/media day event.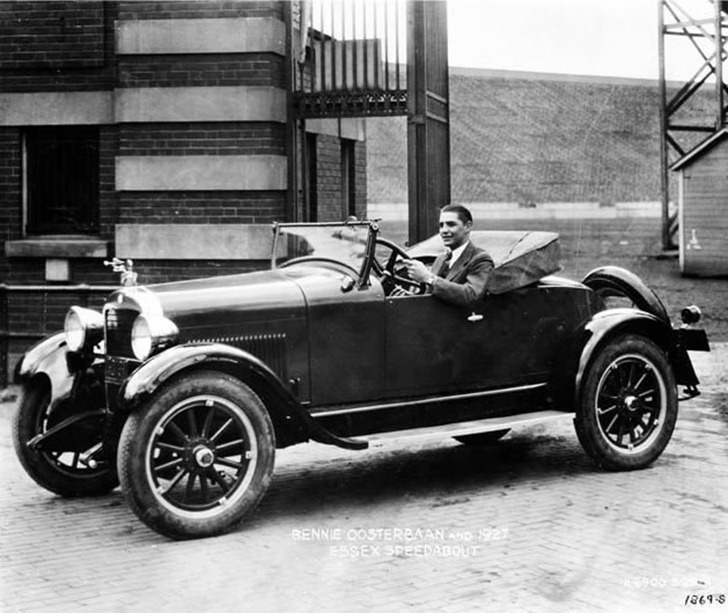 Smooth Bennie – When you are the greatest athlete U-M has ever seen they put you outside the Ferry Field football gates in a fresh sled and take your photo. Even in 1927.
Related:
* Wire Photo Wednesday – Edition 1 – Bo cuts the cake, the Ferry Field Clubhouse and the all-Whites
Follow MVictors on Twitter