Up on mgoblue.com right now, a nice piece on the Michigan coaching ties to Miami, OH and its famed Cradle of Coaches. It include a few great quotes from longtime assistant coach Jerry Hanlon, Tirrel Burton, Jon Falk and others. Hanlon:
"I'm a double 'M Man,' " Hanlon said. "You can't get Miami out of my blood because it gave me my start. It's going to be tough this Saturday, but I think I've worn the maize and blue a little too long."
More importantly, I got a kick out of this. The lead pic features Bo's staff in 1975 during team photo day…but look who's chilling in the background!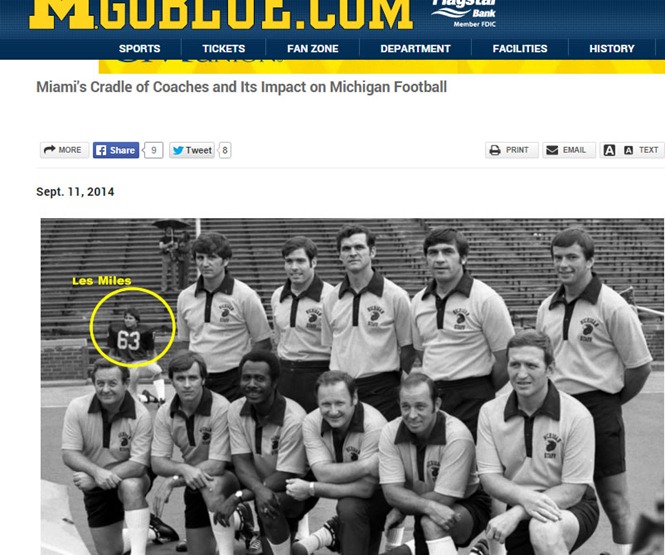 Here's Les, a senior offensive guard in '75, in the front row of the team photo if you need him: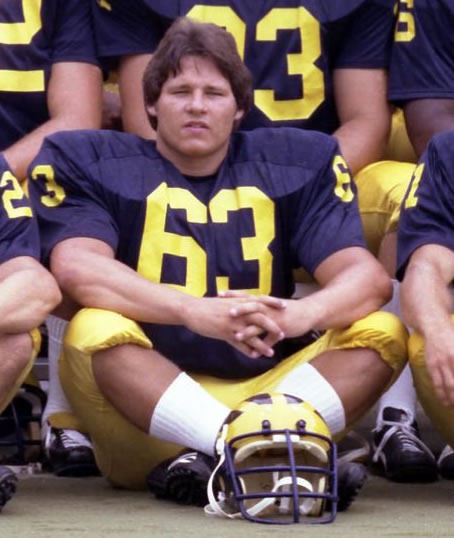 Follow MVictors on Twitter