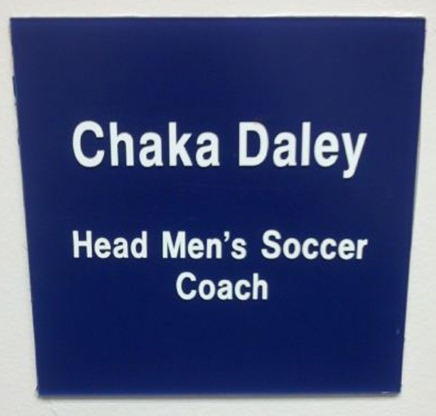 Office pic via @umichsoccer via Twitter
Brand spanking new Men's Soccer Coach joined Ira this morning on WTKA 1050AM.  Worth a listen.  While Daley isn't the most dynamic speaker in the world, the Q&A was pretty interesting.   Among other things, Ira asked him about his team goals for next season, his approach to recruiting (locally, nationally and internationally), his plans to tie into to the former players (both varsity and club) and yes, whether he got a lesson in the rivalries with the Buckeyes and Spartans.
Here's the audio:
Chaka Daley - Michigan Soccer
Play Now
|
Play in Popup
|
Download
As always, you can check out all the WTKA podcasts here or check out WTKA.com.
Here's a goal for Coach Daley…more of this: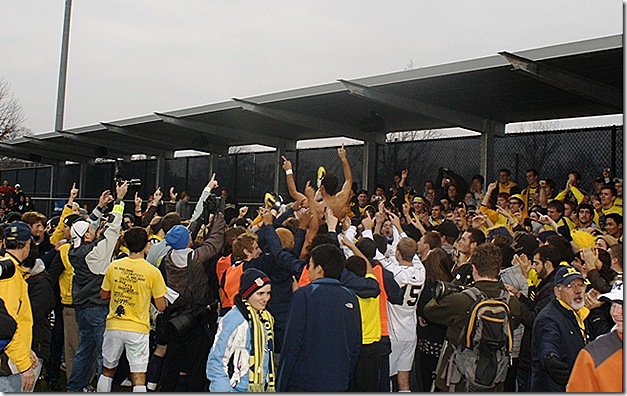 And this: