Guest post by Steve "Dr. Sap" Sapardanis
Well, I was one of those guys who predicted a shutout against Maryland – just not like that – yikes! The defense is starting to look very 1980/1985-ish. But the offense? The offense is still a work in progress, or is it? I don't know. I guess we'll find out where this team is in the next two weeks. In the meantime, here are the Champions for the Maryland Game:
OFFENSIVE CHAMPION – Gotta go with Drake Johnson. With no De'Veon Smith and Ty Isaac not being able to hang on to the ball, The Drake made plays and looked comfortable running the ball – brace and all on his left knee. When the team was sputtering and looking for a spark on "O," #20 made the most of his opportunity.
DEFENSIVE CHAMPION – It's obvious the D-Line is playing lights out these past few games, but when the game/match was resembling an FA Cup Final and tied nil-nil after 15 minutes, Desmond Morgan was the difference on defense. His INT and strip thwarted Maryland drives when the game was still in doubt. The more I see of #3, the more I think that he is starting to look like a classic Michigan middle linebacker.
SPECIAL TEAMS CHAMPION – Speaking of soccer, you do realize that the winning points came from the kicker, don't you? Yes, he missed one FG early, but Kenny Allen accounted for 8 points against Maryland. If the kicker is good for 8 or 9 points on the road, I'll take that every week.
UNIFORM CHAMPION – Back in 1975, Ricky "The Peach" Leach and company wore white socks with their road white uniforms. It was a classic & clean look.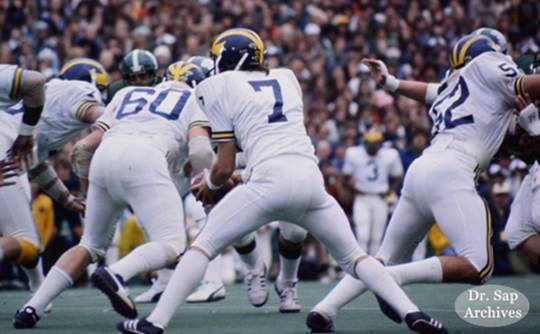 But Saturday against Maryland, Michigan came out with white socks on top of a blue lycra legging: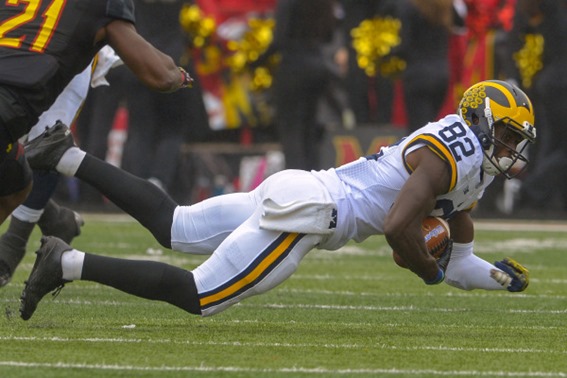 It looked sharp and reminded me of another timeless look from 1969: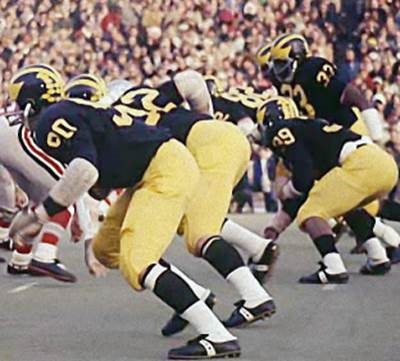 I'd say stick with the blue & white stockings for the rest of the year – you have the Dr. Sap Seal of Approval! :)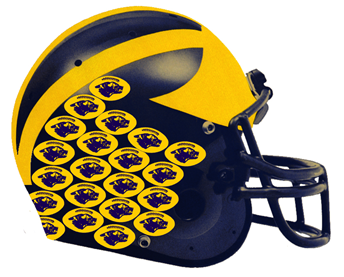 Decals dealt out in previous weeks:
Decals dealt out in previous weeks:
Related: