From reader Daniel:
I love reading the posts about custom Brown Jugs that readers make.  In an awesome twist of fate, I found myself as the owner of a replica mini Brown Jug.  Actually 11 of us did. 

One of my good friends got married in August.  As a gift for all the guys who stood up, ushered, etc…he had replica Brown Jugs made.

I had to pass these photos along.
Right on, brother.   Best wedding photo EVER: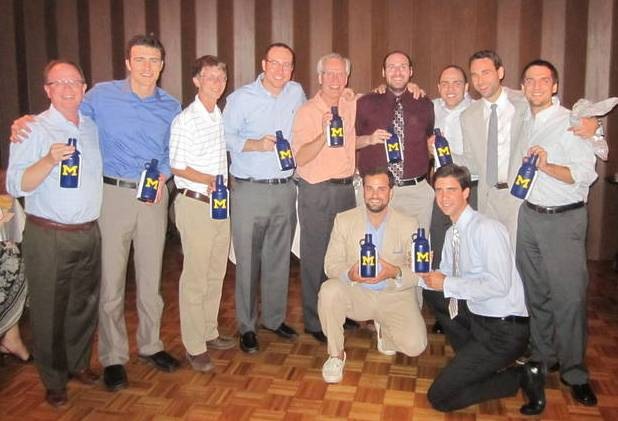 Like those guys didn't get action that night.   Check out these beauties:
One disappointment: As an ordained minister in Jugology, I feel like I should have officiated this wedding. 
I case you are wondering, yes, all the scores are on there and it has the two spots awaiting the 2011 and 2012 games.   Nicely done, gents! 
Consider yourselves in the Jug Brotherhood, Local 1903 along with: