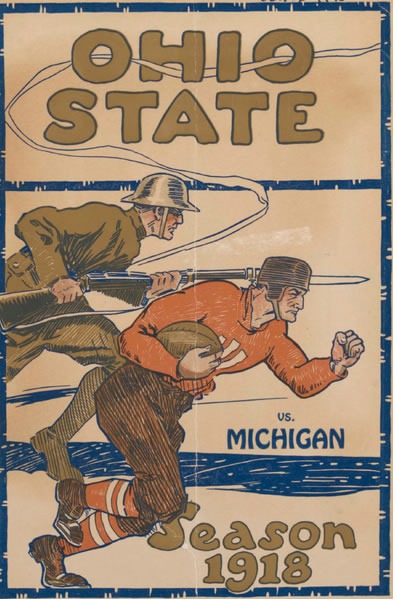 95 years ago this week the world was a very different place, and football took a backseat to international events. It was 1918 and while World War I was winding down, a massive flu epidemic raged across the globe.   Naturally these events affected the college football schedule but the 1918 Michigan men excelled all they way through the finale in Columbus:
Michigan-Ohio State 1918
Play Now
|
Play in Popup
|
Download
You can catch all of the This Week in Michigan Football History clips here….sponsored in 2013 by Ziebart of Yspilanti.    And don't forget to catch it live Saturday on the KeyBank Countdown to kick-off on WTKA 1050AM or inside the Victors Lounge starting at 8am.
Beat Ohio.
Follow MVictors on Twitter