God bless your cotton pickin' maize and blue fedora-covered ears, old Ufe returns Saturday.
Continuing an awesome tradition, starting at noon Saturday WTKA 1050AM will air another game from the Bob Ufer radio archives, this time the 1976 battle between the #1 ranked Michigan men and Stanford from Ann Arbor on September 18, 1976. Here's the game boxscore from the U-M Bentley Historical Library if you need it: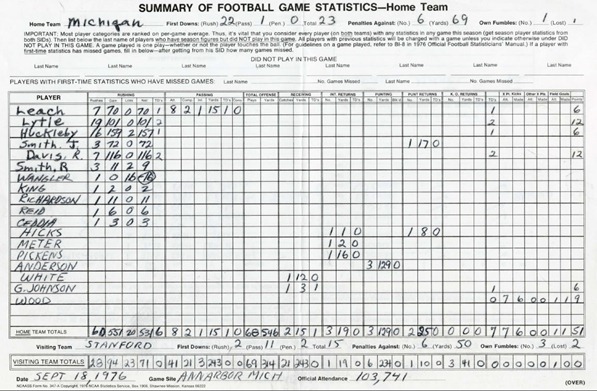 So after weeks of ignoring those important in your life, tune in while you are making good with your spouse, friends, family or putting rake to leaf in the yard. Go Blue!
More on Bob Ufer here. Follow MVictors on Twitter there.