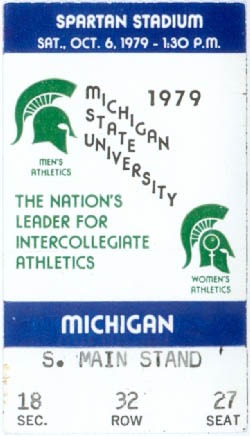 God bless your cotton pickin' maize and blue fedora-covered ears, old Ufe returns Saturday!
Continuing an awesome tradition, starting at 9am Saturday WTKA 1050AM will air another game from the Bob Ufer radio archives, this time the battle between the #11 ranked Michigan men and #16-ranked Michigan State at Spartan Stadium played on October 6, 1979.
A huge thanks to the great Dr. Sap, a few clips from the game for you:
So after weeks of ignoring those important in your life, tune in while you are making good with your spouse, friends, family or putting rake to leaf in the yard.   Go Blue!
Stats, as you can see Braylon's old man carried the load.  [more stats here]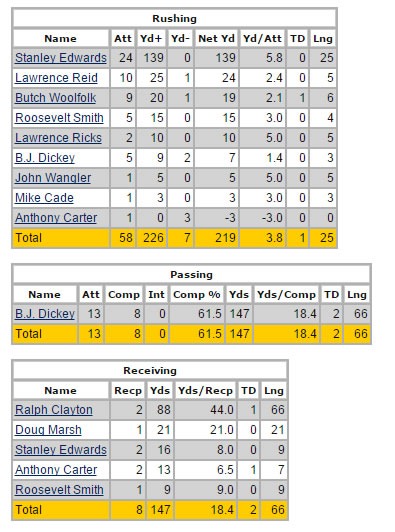 More on Bob Ufer here.    Follow MVictors on Twitter there.