Last night I attended a fundraiser benefitting Ronald McDonald House of Ann Arbor, held in the stadium at the Jack Roth Stadium Club. The event included tours of the field and inside the stadium locker room. A few observations:
More evidence that the The Legends program is going away—the Legends lockers used to look like this: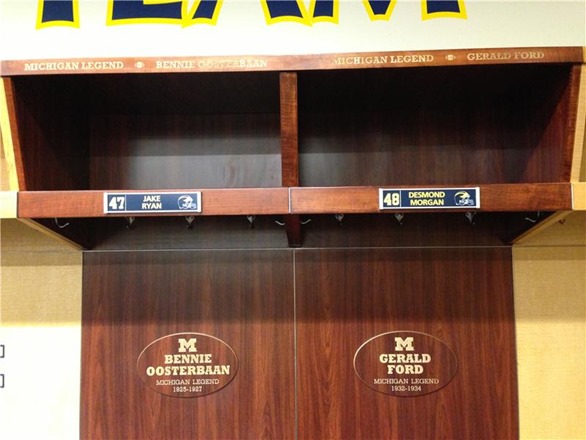 Last night the engraved Legends patches were gone from the back of the lockers: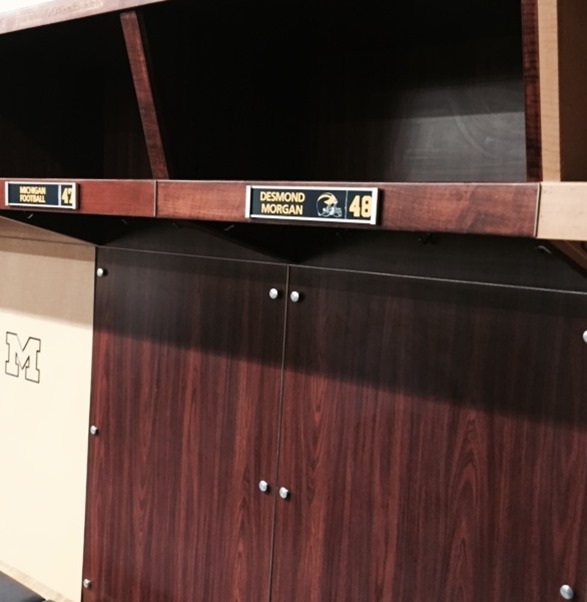 There are also a few new displays up closer to the entrance of the locker room that are pretty nicely done. I don't recall seeing these before. First, a very conspicuous tribute to Tom Brady: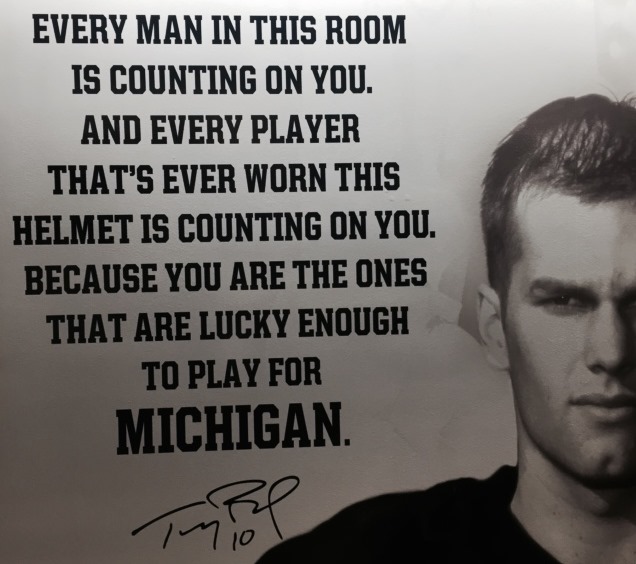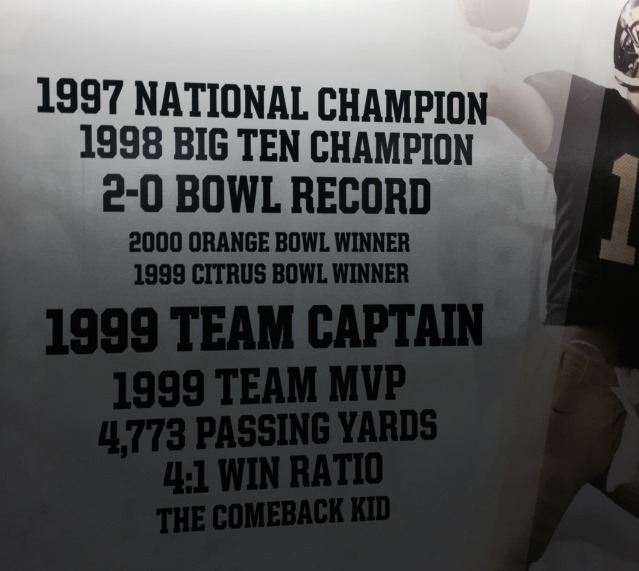 Further down the hall several great moments in Michigan football history are immortalized: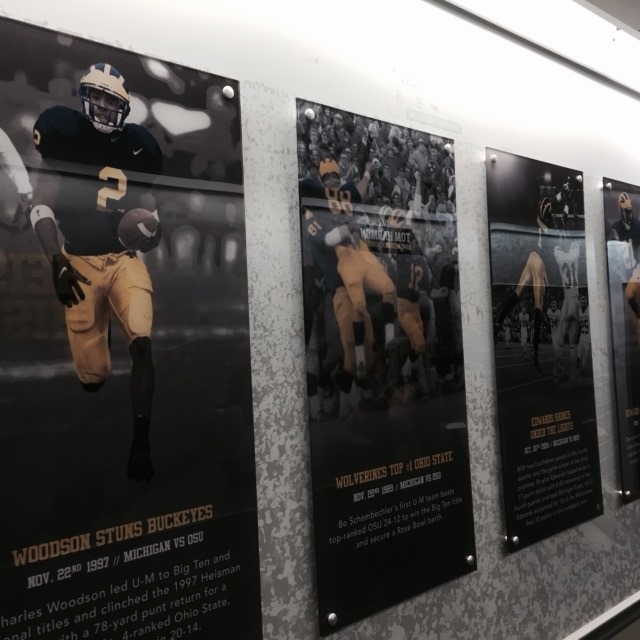 Along with the ones you can see (OSU 1997, OSU 1969, #BraylonFest, Desmond Heisman pose), they also have 1979 Indiana (Ufer/Carter), and 1985 Harbaugh to Kolesar, and a couple others (Ron Kramer?).
Follow MVictors on Twitter