Because the media huddles inside the museum inside Schembechler Hall (officially the Margaret Dow Towsley Sports Museum), I've been able to check out the displays quite a few times.  I was never clear on whether it was open to the public.  As far as I understand it, it was open many years ago, then closed for spell for whatever reason.
I can tell you it is absolutely open to the public now.   Sorry this is a tad late for those coming in for Homecoming but put it on the agenda for next time you are in town.  The hours are Monday-Thursday 9-12 and 1-4, and Friday 9-1.  It's worth a look and if you haven't been there in a while they've added some new displays.
Reader Corey recently visited and took some great shots, you can view them all here.  A few favorities: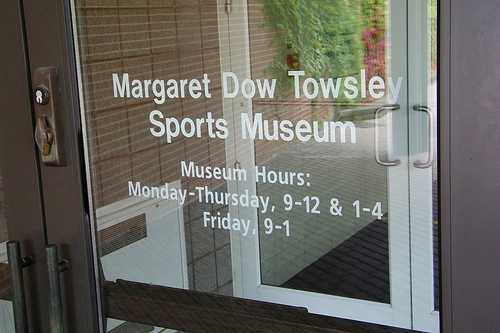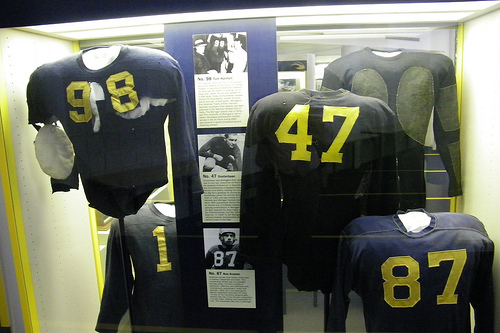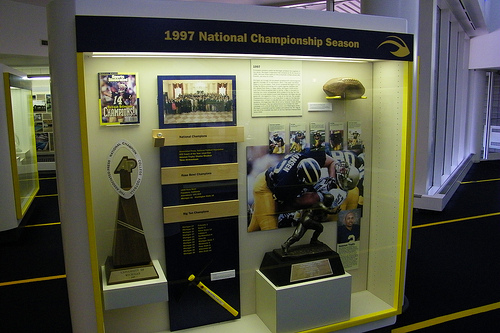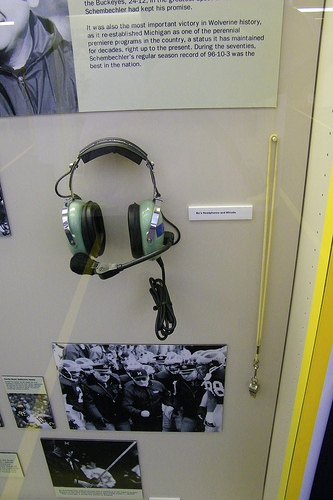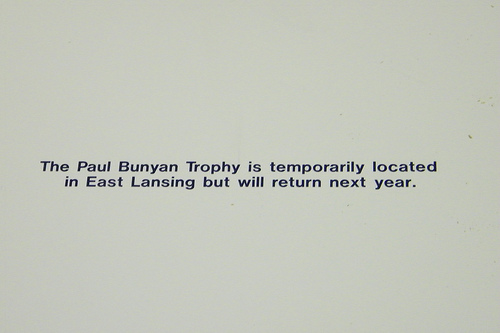 Again, you can see all of them here.
Follow MVictors on Twitter  !