The posting things like the tale of the tape from the epic 1903 Minnesota and Michigan game always sparks a few chuckles. ICYMI: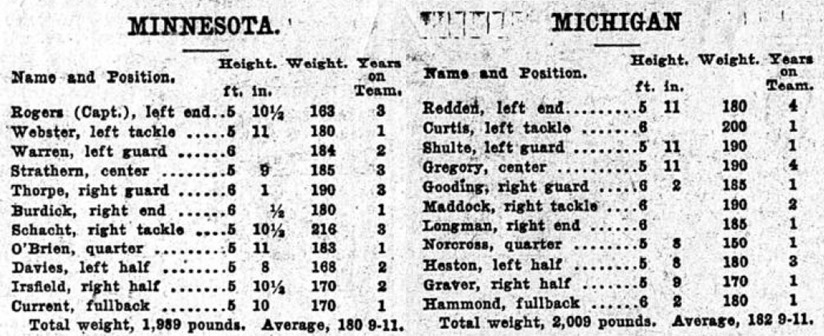 So I took a gander at the Roster Database at the Bentley Historical Library. Notes:
The original dataset included a record for every player for every season. After removing rows that didn't have weight and the bad data (1997 OG Eric "Plankton" Warner weighs 2.5 pounds), we had nearly 10,000 records.
Keep in mind the "roster" appears to include everyone who even sniffed the gridiron – ineligible freshman, redshirts, and back-in-the-day second teams, etc.
I'm not a data scientist and spent about 14 minutes on this.
Chart FWIW: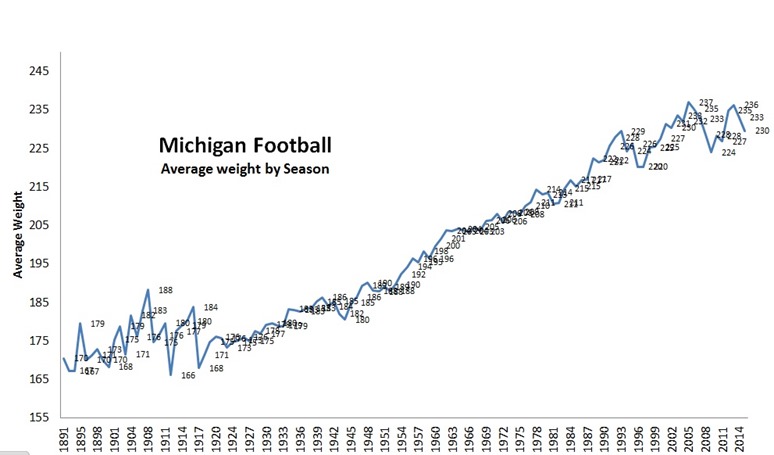 A closer look at the spikes and dips since the late 1980s, kind of looks like welp guy ¯\_(?)_/¯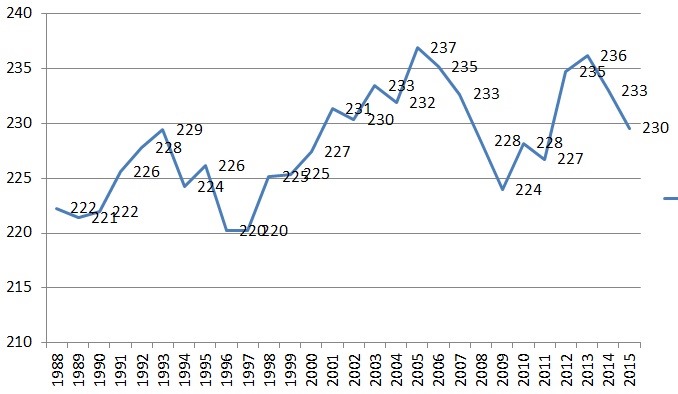 Updated: Here's average height. Despite the big jumps of weight in the 80s and 90s, height has basically remained flat since the late 1960s: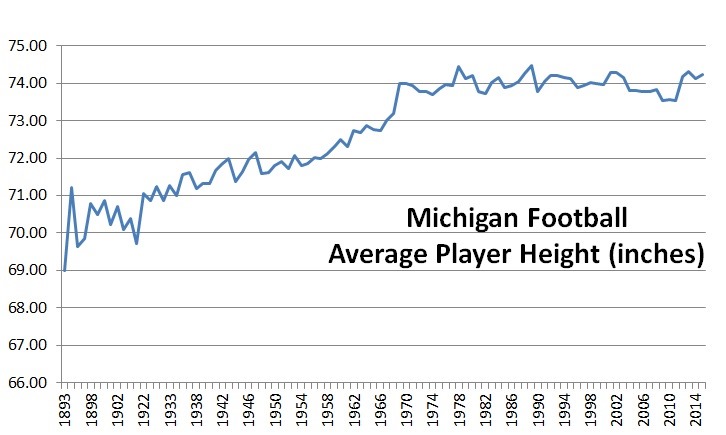 Comparing height and weight, here's how much players weighed per inch of height – the welp pattern is exaggerated since weight jumped up and down, but height stayed about the same: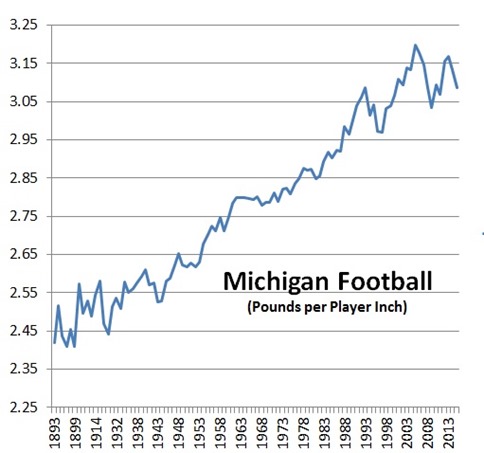 Looking at home states. Stacking up the height and weight based on the listed home state – only shows those States with over 50 rows in the data set. Amazing how tall the Wisconsin players are historically: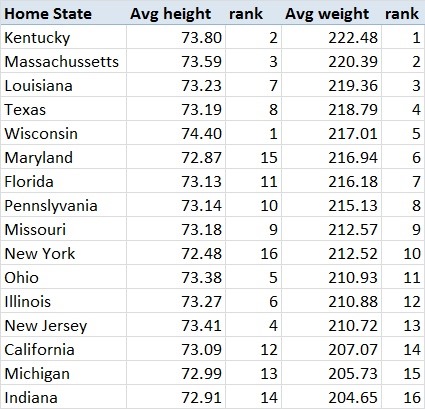 Quick analysis – I'm not surprised that Michigan ranks are near the bottom in height and weight. Easily the biggest number in data are from Michigan and that's the case over time (when guys we're smaller in the early decades). Plus you have the higher likelihood of walk-ons. Makes sense that players from outside the area, on average, are bigger – most of them were recruited. Kind of surprised that California is so low – maybe it's the #Brady and #Harbaugh effect.
Follow MVictors on Twitter