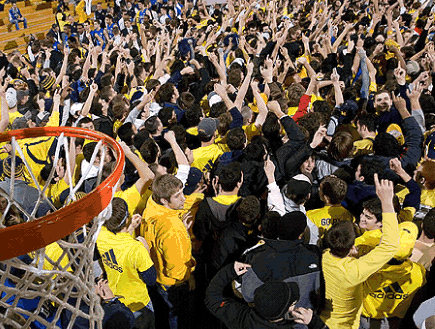 John Beilein and company are slowing building an impressive resume, knocking off #4 UCLA and #4 Duke, and they earned that today. During post game the ESPN analysts were waxing poetic about the genius of Beilein.
I heard Rodriguez mention (I believe at the Bust?) that there'd be some football recruits in this weekend and they'd be at the Duke game. That's good. Full house, hyped crowd, ending with a roaring chorus of "it's great to be…".
I voted in my own poll thinking the Blue would be on the outside looking in for the NCAAs. You've got to think this team has a good shot now.
Hey – this hoops thing is Dyn-o-mite!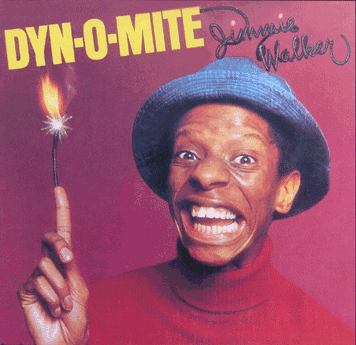 P.S. – There's actually a bit of significance to the JJ Evans pic. I went to school during the Fab Five era, the Duke games were huge although we had little success. Anyway, my buddy Rosey had class with Jalen Rose and I think, the rest of the Fab Five. The instructor asked the students to name their favorite TV show and why. When it was Jalen's turn he dropped this: "Good Times. Because I lived it." On top of that, JJ was played by Jimmie Walker, the namesake of Jalen's estranged and now deceased father former NBA'er Jimmy Walker.
Related:
– MLive Recap
– Happiness comes back to Saturday [Varsity Blue, "Manny Harris can't be stopped"]