I assume thanks to my fondness for the Little Brown Jug, a few folks pinged me after the game about the Paul Bunyan Trophy.  To be clear: this trophy sucks.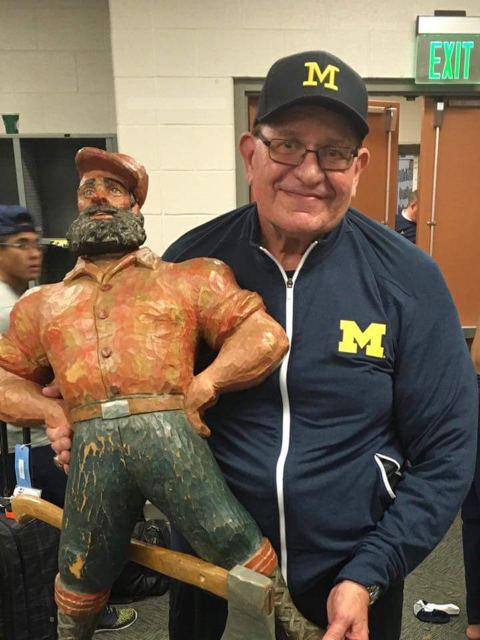 Historically speaking, Michigan never wanted this to be a trophy game or for that thing to be the trophy.  Of course given circumstances where there is a trophy when you win, we'd just assume win and take the trophy. If nothing else you keep it out of the opponent's hands so it won't sit in their football building and get a Santa hat around Christmas time.
There is no sideline swap of the trophy.  There is no running across the field to take it back.  It stays in the locker room.  Spartan players like to bring it on the field – that's fine – but that's not what we do.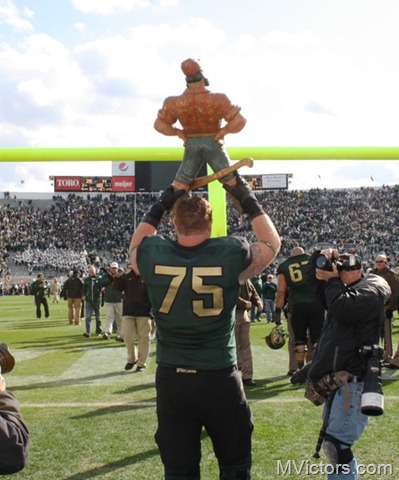 Take a few photos with it after the game?  Fine.   But when you are done, put it on the truck.  When it gets back to Ann Arbor I just assume we keep doing what we've always done – tuck that thing away in Schembechler Hall until next fall: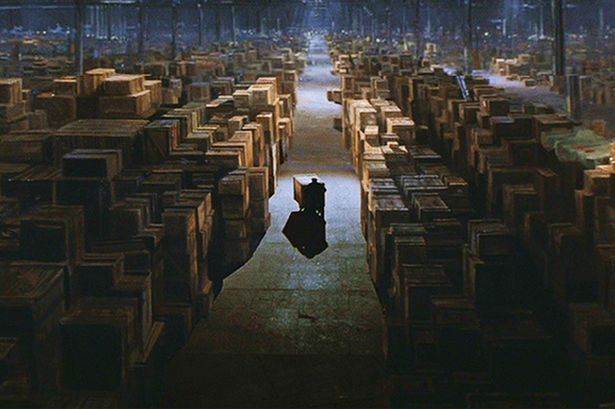 Update:  More historical context on this mgoblog thread, including:
The following year in 1954, the trophy was left on the field for half an hour after Michigan defeated the Spartans 33–7. "We'll find a place for the trophy," Crisler told The Michigan Daily after game. The Paul Bunyan Trophy was stored in the Michigan Stadium locker room in one of the equipment closets.

Despite winning in 1954 and 1955, Michigan did not engrave their scores onto the neglected trophy. When the Spartans won in 1956, they engraved the Wolverine victories onto the trophy.
And, yep: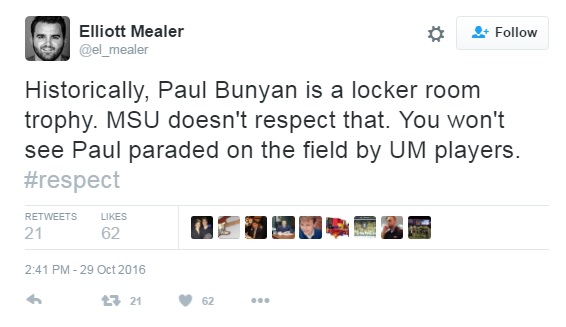 Follow MVictors on Twitter