If you recall, the '3' on the front of Ryan Van Bergen's jersey was torn at some point during the San Diego State game earlier this year: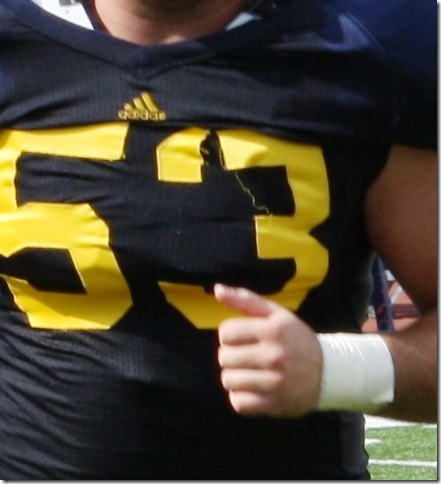 Check out Van Bergen's jersey after the Ohio State game Saturday: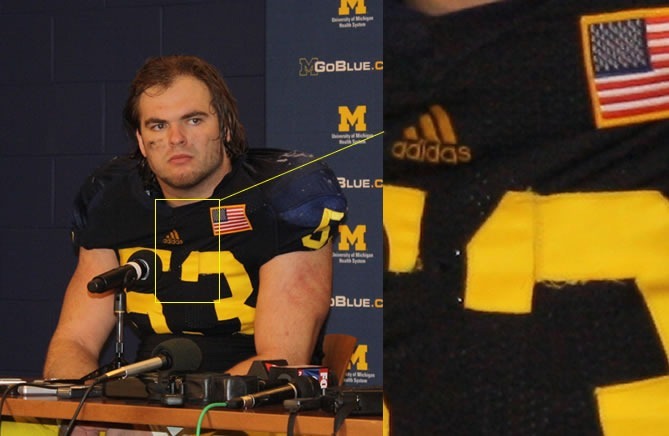 Apparently instead of issuing RVB a new jersey (and I thought they had dozens of these things) they went with the repair. 
Was the repair requested by RVB either because he liked the fit of this jersey and/or he didn't want to tempt fate after the fast start this season?
Was it a nod to longtime equipment manager Henry Hatch used to personally sew the jersey numbers on the uniforms? 
A mandate from State Street as cost saving measure?